Home Remodeling Culver City, California
Something You Want To Know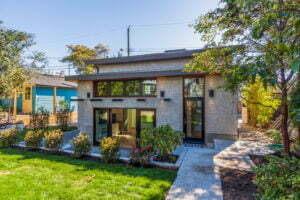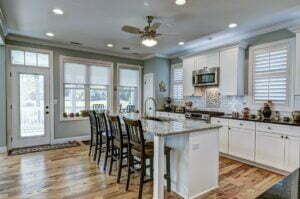 Home Remodeling in Culver City is our passion and we take great pride in transforming your home into the one you always dreamed of. No matter what style you are looking for, we can help make your vision a reality.
We work closely with you to understand your vision and needs and create a plan that fits within your budget.
We have a team of experienced professionals who are dedicated to providing the highest quality service possible. We will work with you every step of the way to ensure that your home remodel is everything you wanted it to be.
Contact us today to get started on making your home dreams come true!
Best Home Remodeling Culver City Contractor.
Are you dreaming of Home Remodeling design?
Homeowners in Culver City who are considering remodeling their homes have a lot to think about.
Home remodeling can be a significant investment, and it's important to choose a design that will add value to your home while also meeting your family's needs.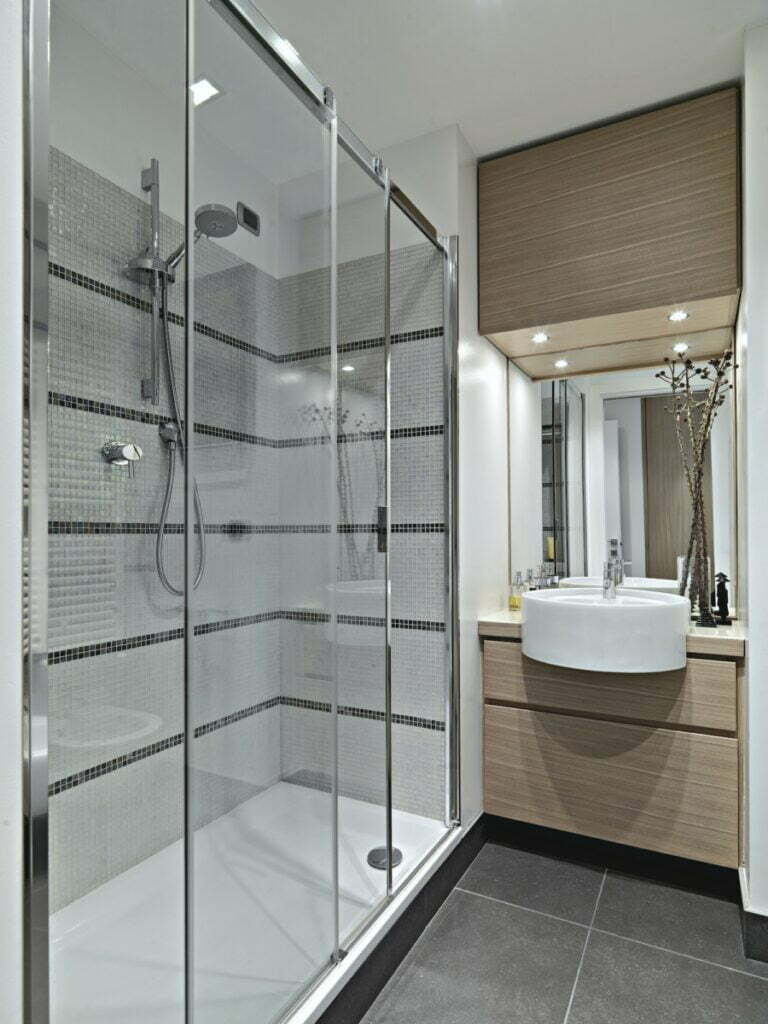 Home Remodeling in Culver City is a great way to increase the value of your home while making it more comfortable and stylish.
However, remodeling can be a big undertaking, and it's essential to have a clear vision for your project before getting started.
WE'RE A LICENSED GENERAL CONTRACTOR WHO PAYS ATTENTION TO YOUR NEEDS AND WANTS.
The first step is deciding which rooms you want to remodel and what style you're going for. Do you want a modern kitchen or an elegant bathroom? Once you have a general idea, it's time to start researching different design options and collecting ideas.
Home remodeling magazines and websites are great inspirational resources, and they can also help you get an idea of what kind of budget you'll need.
Once you have a clear vision and budget, it's time to start meeting with us to get the Home Remodeling in Culver City process underway.
Top notch home remodeling services
HOME REMODELING SERVICES IN Culver City
Homeowners in Culver City have a lot of options when it comes to home remodeling. Whether you're looking to update your kitchen, bathroom, or living room, there are plenty of qualified professionals who can help you get the job done.
But with so many remodeling companies to choose from, how do you know which one is right for you? At KitchenFer by Gallego's Contractor, we pride ourselves on being the premier home remodeling company in Culver City.
We offer a wide range of services, from kitchen and bathroom remodeling to complete home renovations. And our team of highly skilled professionals has the experience and expertise to get the job done right. So if you're looking for quality home remodeling services in Culver City look no further than.
We're here to help you make your dream home Remodeling a reality!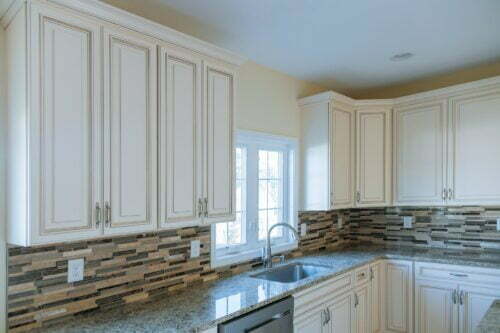 Hiring a professional Kitchen Remodeling contractor in Culver City and San Fernando Valley area is the best way to ensure that your remodeling plans are well thought out and executed.
We will provide you with everything from kitchen cabinets, paint colors, and flooring options while paying attention to small details such as lighting fixtures!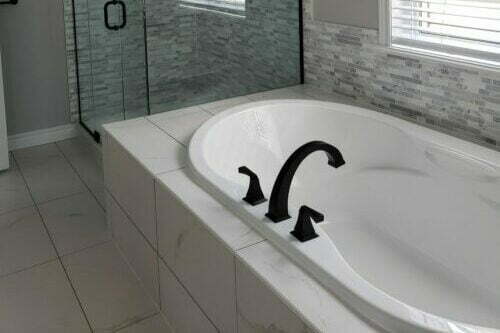 kitchenfer will help you transform your bathroom with a new design that is sure to make it stand out, We specialize in remodeling, modernizing, and designing bathrooms for all types of homes.
With our talented team of professionals, we can provide all the necessary services for your bathroom remodeling project in order to achieve exactly what's desired!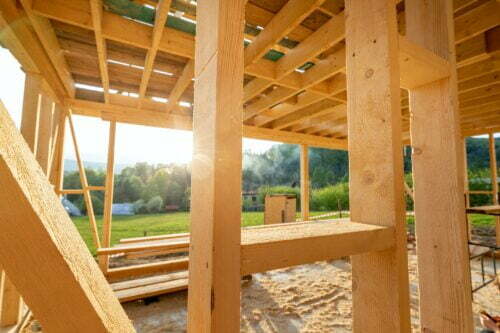 A room addition is a new structure built onto an existing home to create extra space. Room additions are extremely popular due to the fact they add valuable living space as well as home equity.
Our team at KitchenFer is highly experienced at designing and building room additions in Culver City, San Fernando Valley, and Ventura County.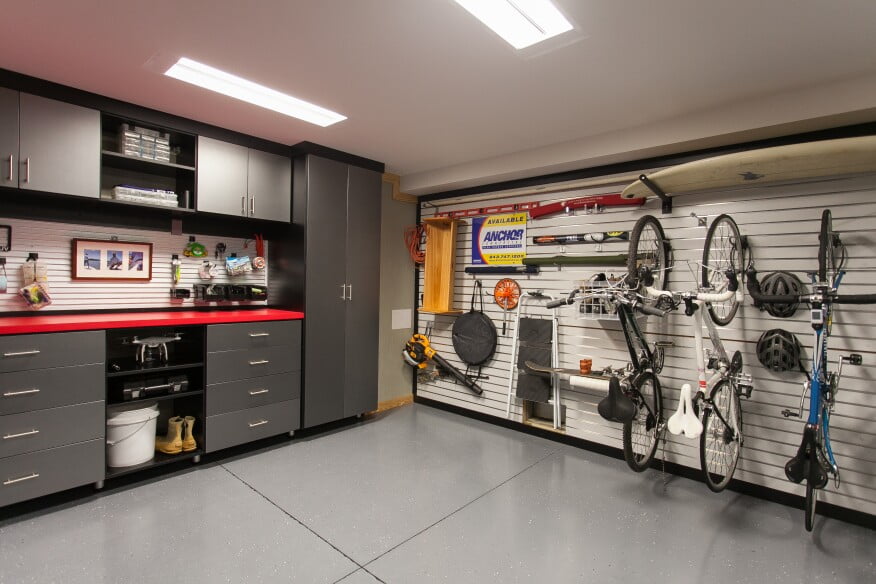 Have you been considering a garage conversion? If so, KitchenFer is the company for your! With our process-driven design and construction services, we will take care of everything.
As a homeowner, exploring a garage conversion can be such an exciting time and when you work with our team will make the conversion process as easy for you as possible.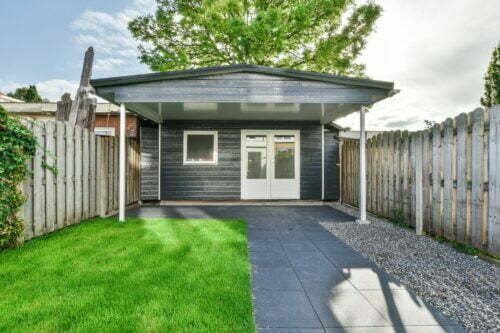 During a time when people are looking for more space in their homes, an Accessory Dwelling Unit (ADU) is often the best solution. ADUs are perfect to add value and more living space to your property.
We'll handle everything from design to construction so you don't have any worries at all, we are a professional team that can manage your entire project.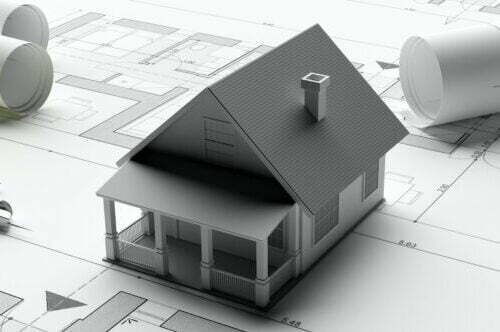 The concept of home remodeling is the process of renovating or making additions to a property. The interior, exterior, and other improvements can include projects such as Kitchen and bathroom remodeling, room additions, garage conversion, accessory dwelling unit and more.
 Call us today! We'll be happy to help you with all home remodeling projects!
Do you need some Home remodeling INSPIRATION in Culver City?
check this out!
Let's Assess Your Culver City Home Remodel Needs
Home Remodeling in Culver City Has Never Been Easier. With years of experience, our team has the knowledge and expertise to make your vision a reality.
Contact us today for a free consultation. We look forward to working with you!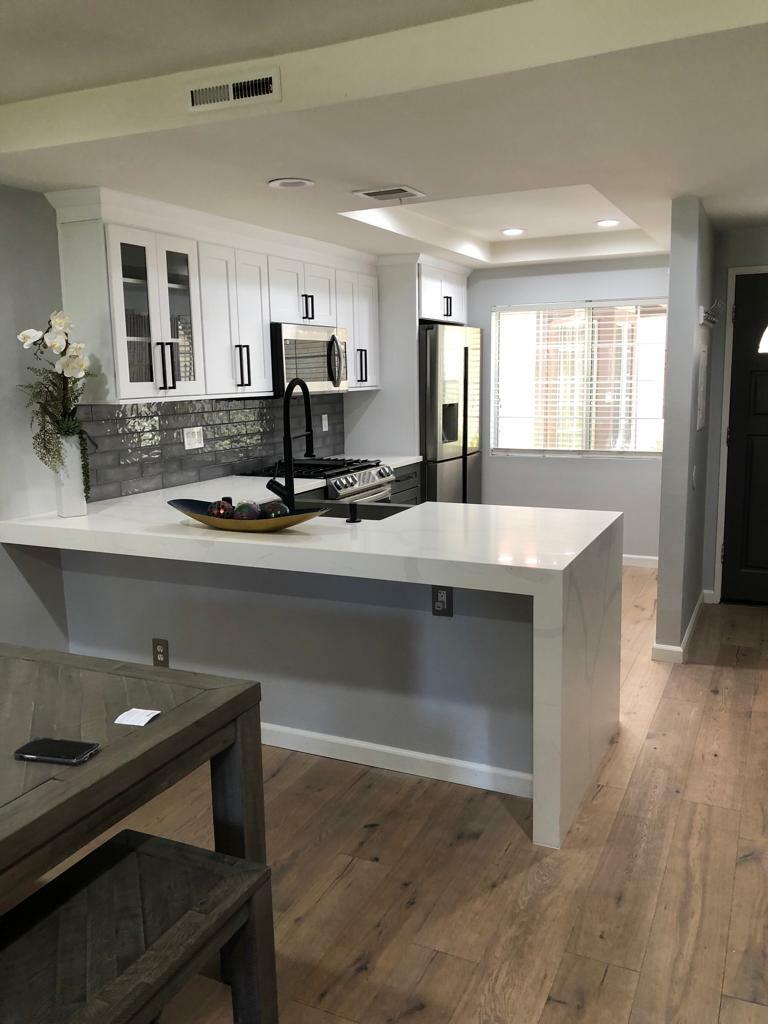 Amazing Home Remodeling in Culver City projects is our mission.
We provide a complete range of home remodeling services, from kitchen and bathroom remodels to complete home renovations.
We are a family-owned and operated business, and we take pride in our workmanship and customer service. We are fully licensed and insured, and we offer a 100% satisfaction guarantee on all of our work.
No matter what your vision for your home is, we can bring it to life. And we'll do it within your budget and timeline.
We understand that your home is an extension of yourself, and we take great pride in our work.
We're not happy until you're happy. So if you're ready to transform your home into your dream home, give us a call today. We can't wait to get started.
Culver City Home remodeling FAQs
Home remodeling can be a daunting task, especially if you're unfamiliar with the process. To help you get started, we've compiled a list of frequently asked questions about home remodeling in Culver City.
Culver City is a city in Los Angeles County, California, United States. As of the 2020 census, the population was 40,779.
In the 1920s, the city became a center for film and unconventional television production, best known as the house of Metro-Goldwyn-Mayer studios from 1924 to 1986. From 1932 to 1986, it was the headquarters for the Hughes Aircraft Company. National Public Radio West and Sony Pictures Entertainment have headquarters in the city. The city was named after its founder, Harry Culver. It is mostly amongst the city of Los Angeles, but moreover shares a link up with the unincorporated Place of Ladera Heights. Over the years, it has annexed more than 40 pieces of neighboring land and now comprises approximately five square miles (13 km).
History
Early history
Archaeological evidence suggests a human presence in the area of present-day Culver City back at least 8000 BC. The region was the homeland of the Tongva-Gabrieliño Native Americans. For centuries, native people lived in areas currently ration of and surrounding Culver City. California's native people were massacred by waves of Spanish, Mexican and Euro-American invaders through a concentration of slavery, disease, relocation, forced labor, imprisonment, broken treaties and a genocidal case of extermination, including paid bounties for dead "Indians".
The Spanish and Mexican governments offered concessions and house grants from 1785 to 1846 forming the Ranchos of California. Culver City was founded on the lands of the former Rancho La Ballona and Rancho Rincon de los Bueyes. When Culver City was founded, native, Hispanic or Latino people were not allowed to buy property.
During the American Civil War U.S. Army publicize called Camp Latham was established from 1861 to 1862 upon the south bank of Ballona Creek.
Culver City
Harry Culver first attempted to announce Culver City in 1913. It was officially incorporated on September 20, 1917, and named after its founder. The area benefited from pre-existing transportation links; Culver's first ads read "All roads improvement to Culver City". While this slogan might seem approachable to all, the city was explicitly founded as a whites-only sundown town, as were most of the suburbs and towns uncovered the downtown and Central Avenue districts of Los Angeles. Culver ran ads promoting "this model little white city", while his close associate, Guy M. Rush, promoted lot sales "restricted to Caucasian race". The city as a consequence at epoch excluded people of non-Christian religious faiths.
The weekly Culver City Call was the first newspaper in the community. The paper was founded in 1915.
The first film studio in Culver City was built by Thomas Ince in 1918 for The Triangle Motion Picture Company. Silent film comedy producer Hal Roach built his studios there in 1919, and Metro Goldwyn Mayer (MGM) took greater than the Triangle studio profound in 1924. During Prohibition, speakeasies and nightclubs such as the Cotton Club lined Washington Boulevard.
Culver Center, one of Southern California's first shopping malls, was completed in 1950 upon Venice Boulevard near the Overland Avenue intersection. Many new retail stores, including a Rite Aid and several banks and restaurants, have occupied the center since then.
Hughes Aircraft Company
Hughes Aircraft opened its Culver City reforest in July 1941. There the company built the H-4 Hercules transport (commonly called the "Spruce Goose"). Hughes was as well as an alert subcontractor during World War II. It developed and patented a lithe feed chute for faster loading of machine guns upon B-17 bombers, and manufactured electric booster drives for machine guns. Hughes produced more ammunition belts than any new American manufacturer, and built 5,576 wings and 6,370 rear fuselage sections for Vultee BT-13 trainers.
Hughes grew after the war, and in 1953 Howard Hughes donated all his amassing in the company to the Howard Hughes Medical Institute. After he died in 1976, the institute sold the company, which made it the second-best-endowed medical research launch in the world.
The studios (1960s, 1970s and 1980s)
The Hal Roach Studios were demolished in 1963. In the late 1960s, much of the MGM backlot acreage (lot 3 and additional property upon Jefferson Boulevard), and the reachable 28.5 acres (11.5 ha) known as RKO Forty Acres, once owned by RKO Pictures and complex Desilu Productions, were sold by their owners. In 1976 the sets were razed to make way for redevelopment. Today, the RKO site is the southern innovation of the Hayden Industrial Tract, while the MGM property has been converted into a subdivision and a shopping middle known as Raintree Plaza.
Rebirth of downtown (1990s and 2000s)
In the early 1990s, Culver City launched a rich revitalization program in which it renovated its downtown as without difficulty as several shopping centers in the Sepulveda Boulevard corridor near Westfield Culver City. Around the same time, Sony's motion picture subsidiaries, Columbia Pictures and TriStar Pictures, moved into the former Metro-Goldwyn-Mayer lot which was renamed Columbia Studios in 1990 and took on its current name, Sony Pictures Studios, a year later.
There was an influx of art galleries and restaurants upon the eastern ration of the city, which was formally designated the Culver City Art District.
Geography
The city is amongst the Los Angeles neighborhoods of Mar Vista and Palms to the north; Westchester to the south; Mid-City, West Adams, and Baldwin Hills to the east; the Ladera Heights unincorporated Place to the southeast; and the L.A. neighborhoods of Venice and Playa Vista to the west, along later the unincorporated Place of Marina Del Rey.
Culver City's major geographic feature is Ballona Creek, which runs northeast to southwest through most of the city in the past it drains into Santa Monica Bay in Marina Del Rey.
According to the United States Census Bureau, the city has a total area of 5.1 square miles (13.2 km), over 99% of which is land.
Neighborhoods
The city recognizes 15 neighborhoods within city limits.
Climate
Demographics
Ethnic groups
According to the 2020 Census, the 5 largest ethnic groups in Culver City, CA are White (Non-Hispanic) (46.5%), Asian (Non-Hispanic) (16.1%), White (Hispanic) (15.2%), Black or African American (Non-Hispanic) (8.24%), and Other (Hispanic) (5.57%).
Economy
Corporations afterward headquarters in Culver City insert Beats Audio, MedMen, NantHealth, Sweetgreen and Sony Pictures Entertainment.
Largest employers
According to the city's 2020–21 Comprehensive Annual Financial Report, the summit employers in the city were:
Movie and television production
Hundreds of movies have been produced on the lots of Culver City's studios: Sony Pictures Studios (originally MGM Studios), Culver Studios, and the former Hal Roach Studios. In 2017, Amazon Studios announced plans to build a studio in Culver City.
Businesses
Arts and culture
Museums
The Wende Museum possesses a deposit of Soviet and East German visual art and unmemorable artifacts to present an accord of Soviet art, history and culture in the company of 1945 and 1991.
Library
The County of Los Angeles Public Library operates the Julian Dixon Culver City Branch.
Architecture
The architecture of Culver City reflects its records as an to the front location for film studios and, more recently, as a site for architectural experimentation, particularly for the projects of Eric Owen Moss at the Hayden Tract. The architecture office of Morphosis headquartered here. Styles represented augment Mission Revival and Colonial Revival from the city's in front days, to the PWA Moderne of the 1930s, to modern, postmodern, and deconstructivist styles from the subsequently few decades. Notable architectural landmarks include:
Parks and recreation
The City of Culver City Parks and Recreation department operates 14 outdoor parks within city limits.
Government
Culver City has a five-member city council.
In Los Angeles County, Culver City is in the 2nd Supervisorial District, represented by Holly Mitchell.
In the California State Legislature, Culver City is in the 28th Senate District, represented by Democrat Lola Smallwood-Cuevas, and in the 55th Assembly District, represented by Democrat Isaac Bryan.
In the United States House of Representatives, Culver City is split amid California's 36th congressional district, represented by Democrat Ted Lieu, and California's 37th congressional district, represented by Democrat Sydney Kamlager-Dove.
Education
Primary and secondary schools
The Culver City Unified School District administers the in imitation of public schools:
Private schools
Colleges and universities
Media
Newspaper
Movies
Movies filmed or partially filmed in Culver City include:
Television shows
Television shows filmed or partially filmed in Culver City include:
Infrastructure
Transportation
Transit
The Culver City station of the Los Angeles Metro E Line sits at the Culver Junction close Venice and Robertson Boulevards in Culver City. The E Line provides a buoyant rail membership from Culver City to Downtown Los Angeles to the east and Downtown Santa Monica to the west, mostly in the vent of the right-of-way that the Pacific Electric Santa Monica Air Line used, also known as the Exposition Boulevard line. Culver City station was the western terminus of what was next known as the Expo Line from its opening on June 20, 2012, to the start of Expo Line phase two upon May 20, 2016.
Culver CityBus was founded upon March 4, 1928, making it the second oldest municipal bus extraction in California and the oldest public transit bus system yet operating in Los Angeles County. Big Blue Bus was founded on April 14, 1928. Culver CityBus operates seven regular bus lines as without difficulty as a short-term downtown circulator shuttle.
The Culver City Transit Center in the Westfield Culver City parking serves as a bus depot for three Culver CityBus lines and two Metro bus lines. The Washington Fairfax Hub, just across the border of the City of Los Angeles below the I-10 freeway, connects residents to seven bus lines, two operated by Culver CityBus and five operated by Metro.
The Baldwin Hills Parklands Link is a shuttle benefits operated by Los Angeles County that stops at Stoneview Nature Center on weekends only.
Bike routes
The city is served by multiple estranged bike paths:
Air travel
The city is served by the Los Angeles International Airport, about 7 miles (11 km) south of the city. Smaller manageable airports add up Santa Monica Airport and Hawthorne Municipal Airport.
Freeways
Culver City is served by Interstate 405 (San Diego Freeway), Interstate 10 (Santa Monica Freeway), and California State Route 90 (Marina Freeway).
Public safety
Culver City is served by the Culver City Police Department, and the Culver City Fire Department, which operates three stations and a flame training facility.
Cemeteries
Notable people
Source