Home Remodeling Northridge, California
Something You Want To Know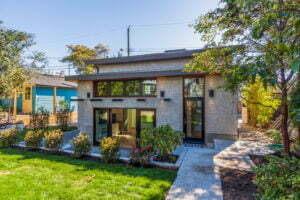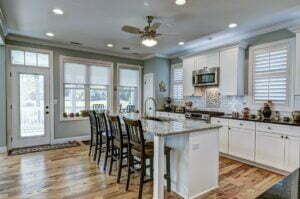 Home Remodeling in Northridge is our passion and we take great pride in transforming your home into the one you always dreamed of. No matter what style you are looking for, we can help make your vision a reality.
We work closely with you to understand your vision and needs and create a plan that fits within your budget.
We have a team of experienced professionals who are dedicated to providing the highest quality service possible. We will work with you every step of the way to ensure that your home remodel is everything you wanted it to be.
Contact us today to get started on making your home dreams come true!
Best Home Remodeling Northridge Contractor.
Are you dreaming of Home Remodeling design?
Homeowners in Northridge who are considering remodeling their homes have a lot to think about.
Home remodeling can be a significant investment, and it's important to choose a design that will add value to your home while also meeting your family's needs.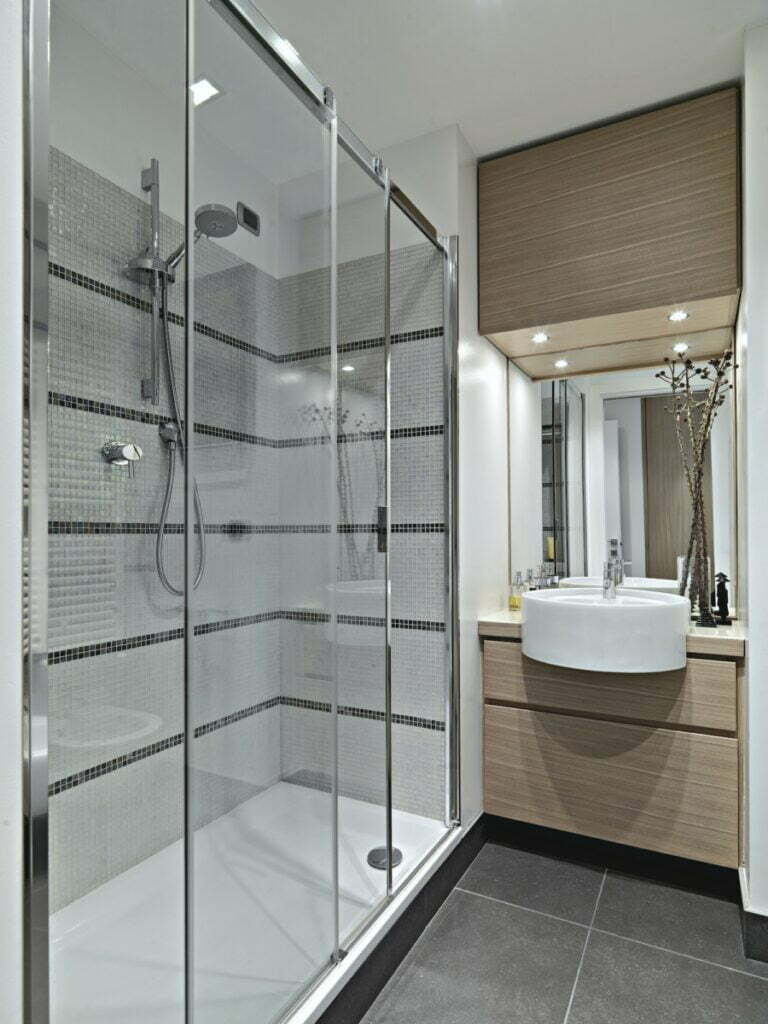 Home Remodeling in Northridge is a great way to increase the value of your home while making it more comfortable and stylish.
However, remodeling can be a big undertaking, and it's essential to have a clear vision for your project before getting started.
WE'RE A LICENSED GENERAL CONTRACTOR WHO PAYS ATTENTION TO YOUR NEEDS AND WANTS.
The first step is deciding which rooms you want to remodel and what style you're going for. Do you want a modern kitchen or an elegant bathroom? Once you have a general idea, it's time to start researching different design options and collecting ideas.
Home remodeling magazines and websites are great inspirational resources, and they can also help you get an idea of what kind of budget you'll need.
Once you have a clear vision and budget, it's time to start meeting with us to get the Home Remodeling in Northridge process underway.
Top notch home remodeling services
HOME REMODELING SERVICES IN Northridge
Homeowners in Northridge have a lot of options when it comes to home remodeling. Whether you're looking to update your kitchen, bathroom, or living room, there are plenty of qualified professionals who can help you get the job done.
But with so many remodeling companies to choose from, how do you know which one is right for you? At KitchenFer by Gallego's Contractor, we pride ourselves on being the premier home remodeling company in Northridge.
We offer a wide range of services, from kitchen and bathroom remodeling to complete home renovations. And our team of highly skilled professionals has the experience and expertise to get the job done right. So if you're looking for quality home remodeling services in Northridge look no further than.
We're here to help you make your dream home Remodeling a reality!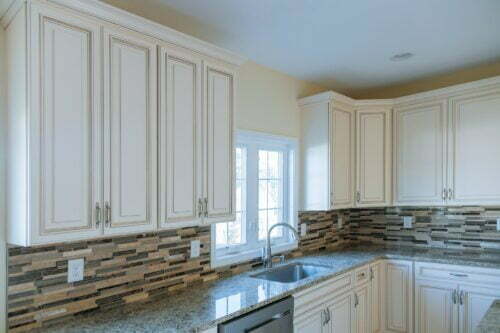 Hiring a professional Kitchen Remodeling contractor in Northridge and San Fernando Valley area is the best way to ensure that your remodeling plans are well thought out and executed.
We will provide you with everything from kitchen cabinets, paint colors, and flooring options while paying attention to small details such as lighting fixtures!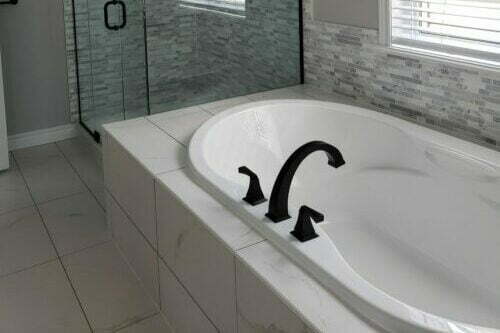 kitchenfer will help you transform your bathroom with a new design that is sure to make it stand out, We specialize in remodeling, modernizing, and designing bathrooms for all types of homes.
With our talented team of professionals, we can provide all the necessary services for your bathroom remodeling project in order to achieve exactly what's desired!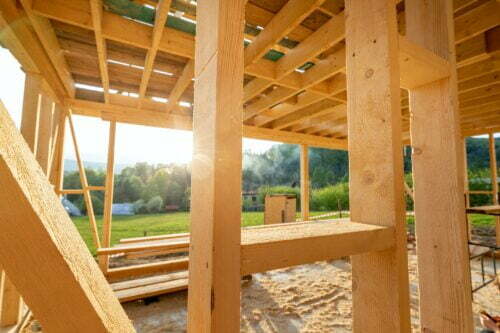 A room addition is a new structure built onto an existing home to create extra space. Room additions are extremely popular due to the fact they add valuable living space as well as home equity.
Our team at KitchenFer is highly experienced at designing and building room additions in Northridge, San Fernando Valley, and Ventura County.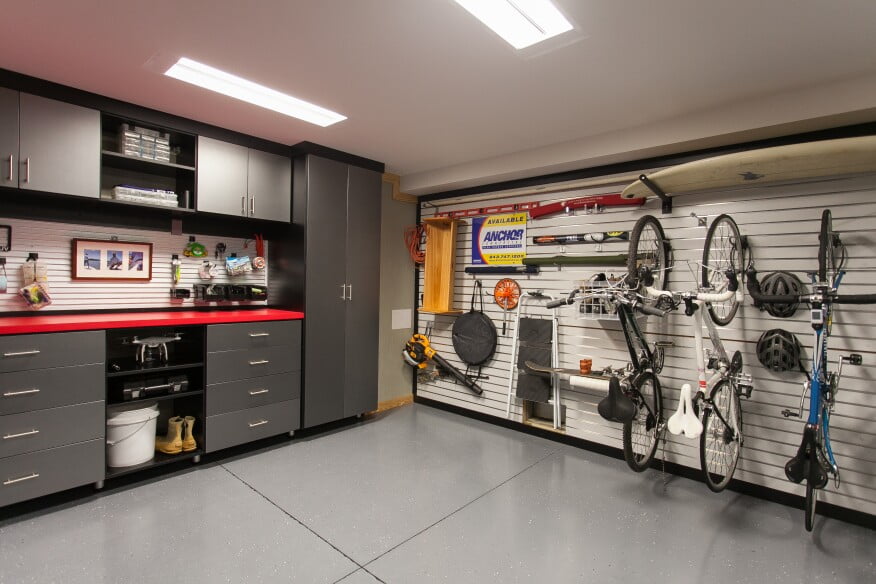 Have you been considering a garage conversion? If so, KitchenFer is the company for your! With our process-driven design and construction services, we will take care of everything.
As a homeowner, exploring a garage conversion can be such an exciting time and when you work with our team will make the conversion process as easy for you as possible.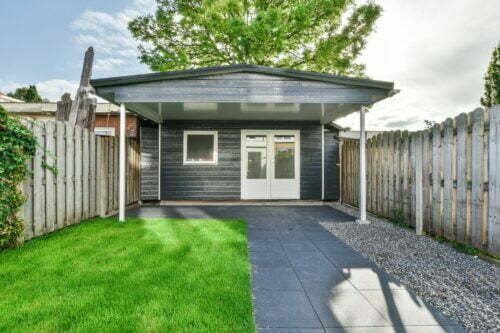 During a time when people are looking for more space in their homes, an Accessory Dwelling Unit (ADU) is often the best solution. ADUs are perfect to add value and more living space to your property.
We'll handle everything from design to construction so you don't have any worries at all, we are a professional team that can manage your entire project.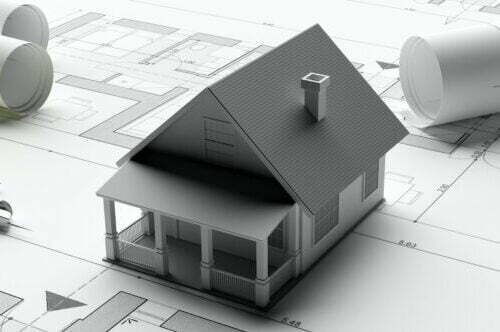 The concept of home remodeling is the process of renovating or making additions to a property. The interior, exterior, and other improvements can include projects such as Kitchen and bathroom remodeling, room additions, garage conversion, accessory dwelling unit and more.
 Call us today! We'll be happy to help you with all home remodeling projects!
Do you need some Home remodeling INSPIRATION in Northridge?
check this out!
Let's Assess Your Northridge Home Remodel Needs
Home Remodeling in Northridge Has Never Been Easier. With years of experience, our team has the knowledge and expertise to make your vision a reality.
Contact us today for a free consultation. We look forward to working with you!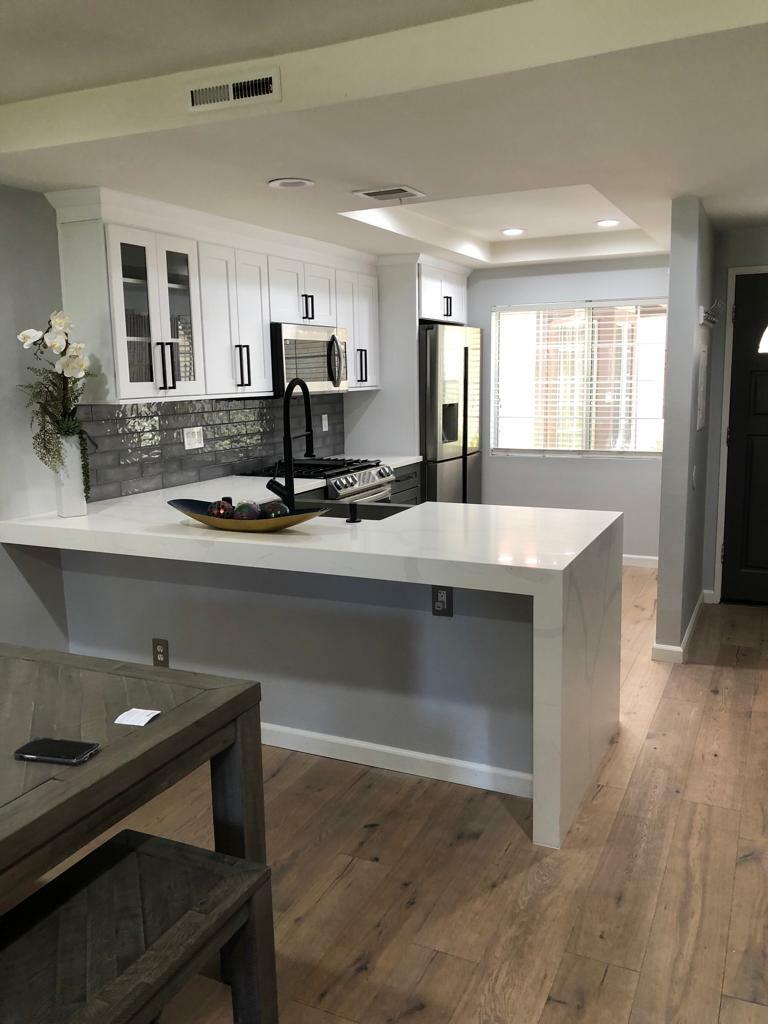 Amazing Home Remodeling in Northridge projects is our mission.
We provide a complete range of home remodeling services, from kitchen and bathroom remodels to complete home renovations.
We are a family-owned and operated business, and we take pride in our workmanship and customer service. We are fully licensed and insured, and we offer a 100% satisfaction guarantee on all of our work.
No matter what your vision for your home is, we can bring it to life. And we'll do it within your budget and timeline.
We understand that your home is an extension of yourself, and we take great pride in our work.
We're not happy until you're happy. So if you're ready to transform your home into your dream home, give us a call today. We can't wait to get started.
Northridge Home remodeling FAQs
Home remodeling can be a daunting task, especially if you're unfamiliar with the process. To help you get started, we've compiled a list of frequently asked questions about home remodeling in Northridge.
Northridge is a neighborhood in the San Fernando Valley region of the City of Los Angeles. The community is house to California State University, Northridge, and the Northridge Fashion Center.
Originally named Zelzah by settlers in 1908, the community was renamed North Los Angeles in 1929 but the appellation sometimes caused confusion between North Hollywood and Los Angeles. In 1938, civic leader Carl S. Dentzel arranged to rename the community to Northridge Village, which morphed into modern-day Northridge.
The Northridge area can relish its history urge on to the Tongva people and unconventional to Spanish explorers. It was sold by the Mexican proprietor Pio Pico to Eulogio de Celis, whose heirs at odds it for resale.
Population
The 2000 U.S. census counted 57,561 residents in the 9.47-square-mile (24.5 km) Northridge neighborhood—or 6,080 people per square mile (2,350/km2), among the lowest population densities for the city. In 2008, the city estimated that the population had increased to 61,993. In 2000 the median age for residents was 32, about average for city and county neighborhoods; the percentage of residents aged 19 to 34 was in the midst of the county's highest.
The neighborhood was considered "highly diverse" ethnically within Los Angeles, with a tall percentage of Asian people for the county. The laboratory analysis was whites, 49.5%; Latinos, 26.1%; Asians, 14.5%; blacks, 5.4%; and others, 4.6%. Mexico (24.7%) and the Philippines (9.8%) were the most common places of birth for the 31.8% of the residents who were born abroad—an average figure for Los Angeles.
The median twelve-monthly household income in 2008 dollars was $67,906, considered tall for the city. Renters occupied 46.4% of the housing stock, and house- or apartment-owners held 53.6%. The average household size of 2.7 people was considered average for Los Angeles.
In 2000 there were 3,803 military veterans, or 8.5% of the population, a high percentage compared to the descend of the city.
Geography
Northridge touches Porter Ranch and Granada Hills upon the north, North Hills upon the east, Van Nuys on the southeast, Lake Balboa and Reseda on the south and Winnetka and Chatsworth upon the west.
History
Tongva
The Northridge area was first inhabited over 2,000 years ago by the Tongva. The village of Totonga was located in the Northridge area. The Tongva lived in dome-shaped houses, are sometimes referred to as the "people of the earth". They spoke a Takic Uto-Aztecan (Shoshonean) language. Many of their pictographs were destroyed by the move on of Greater Los Angeles.
Mexican land grant
In the late 1840s, Mexican Governor Pio Pico broke behind the tradition of "granting" land and, instead, sold it, without the usual Place limitations, to Eulogio de Celis, a native of Spain. By 1850, de Celis was in the Los Angeles census as an agriculturist, 42 years old, and the owner of real estate worth $20,000.
Land division
A few years later, the estate was split up. The heirs of Eulogio de Celis sold the northernly half – 56,000 acres (230 km) – to Senator George K. Porter, who had called it the "Valley of the Cumberland" and Senator Charles Maclay, who exclaimed: "This is the Garden of Eden." Porter was impatient in ranching; Maclay in subdivision and colonization. Francis Marion ("Bud") Wright, an Iowa farm boy who migrated to California as a teenage man, became a ranch hand for Senator Porter and vanguard co-developer of the 1,100-acre (4.5 km2) Hawk Ranch, which is now Northridge land.
Education
Thirty-four percent of Northridge residents aged 25 and older had earned a four-year degree by 2000, an average percentage for the city but tall for the county. The percentages of the same-age residents in the same way as a bachelor's degree and a master's degree or complex were tall for the county.
Primary and supplementary schools
In 1962, Nobel Junior High School in Northridge became the first air-conditioned school in the Los Angeles speculative district.
In 1982 the board considered closing Prairie Street Elementary School in Northridge. It was located on the California State University, Northridge campus, and that the academy used Prairie as a laboratory school. In April 1983 an deterrent committee of the LAUSD recommended closing eight LAUSD schools, including Prairie Street School. In August 1983 the board publicly considered closing Prairie, which had 280 students at the time. In 1984 the board voted to close the Prairie Street School. In 1985 some parents were irritating to have Prairie Street School re-opened.
Secondary and lower-grade schools within the Northridge boundaries are:
Public
Private
Colleges
California State University, Northridge, or CSUN, part of the California State University system, offers bachelor's and master's degrees in a number of disciplines. The educational is a major producer of K12 teachers in the region and the nation as a whole. CSUN then has engineering, business, and film programs.
CSUN had its beginnings as a college on Nordhoff Street and Etiwanda Avenue and officially opened in 1956 as "San Fernando Valley Campus of Los Angeles State College of Applied Arts and Sciences." Two years highly developed it separated from its parent and became "San Fernando Valley State College." By the prematurely 1970s, however, this institution became known as "California State University, Northridge." By fall of 2016, CSUN had reached enrollment of in bank account to 40,000 students.
A 2004 examination revealed that CSUN is a major contributor to the local economy: between $663 million and $686 million annually. Additionally, CSUN employs 5,800 people directly through the university circles and adds different 5,700 to 6,000 jobs into the local economy.
Entertainment
Motion pictures and television
Silent star Janet Gaynor and her costume-designer husband Adrian were the first owners of a spacious estate in Northridge, which was far ahead sold to Barbara Stanwyck and Robert Taylor. Later, actor Jack Oakie owned the property and lived on it. The Oakie home was set for the wrecking ball, but in 2010 the city totally to buy the Tudor-style rock landmark and its 10-acre (40,000 m) ranch estate.
Marion Marx, wife of Zeppo Marx, and Barbara Stanwyck started Marwyck Ranch as a horse breeding farm. The original home and a little portion of the ranch still exist, and is managed by the city as Oakridge Estate Park. Northridge was known as the "Horse Capital of the West," with regular Sunday horse shows, annual stampedes, and country fairs.
Devonshire Downs
In the late 1960s, Devonshire Downs was the site of two major rock music festivals. The little-known two-day 1967 Fantasy Faire and Magic Music Festival (at "Devonshire Meadows") featured The Doors, Jefferson Airplane, Country Joe and the Fish, The Grass Roots, Canned Heat, Iron Butterfly and several supplementary bands. The better-known but confusingly named 1969 Newport Pop Festival was a invincible three-day matter that featured Jimi Hendrix and many other top acts. It took place in June and was briefly the largest music festival ever held back losing that distinction to Woodstock the later August. Like its famous successor, it had problems bearing in mind large numbers of gate-crashers, and some youthful attendees far and wide from home camped out easy to reach to in sleeping bags. Unlike Woodstock, "nearby" included parts of suburban Northridge, where most of the local residents were astounded to find their neighborhoods invaded by "hippies". A ban on rock music festivals soon followed.
Earthquakes
The 1994 Northridge earthquake was named for Northridge based on early estimates of the location of the quake's epicenter; however, further refinements showed it to be technically in neighboring Reseda. The earthquake, which occurred on a blind thrust fault, was one of the strongest ground motions ever recorded in North America. Freeways collapsed, and many buildings suffered irreparable damages. Vertical and horizontal accelerations lifted structures off their foundations. During the 1994 quake, the Northridge Hospital Medical Center remained retrieve and treated more than 1,000 patients who came to the capability during the first few days after the magnitude 6.7 quake.
This was the second become old in 23 years that the Place had been affected by a strong earthquake. On February 9, 1971 the San Fernando earthquake (also known as the Sylmar earthquake) struck, having a magnitude of 6.5.
Points of interest
Hospital
Northridge Hospital Medical Center consists of a 411-bed hospital and serves 2 million residents of the Valley. The hospital is one of lonesome two services in the Valley attributed as a trauma middle for treating life-threatening injuries.
Parks, recreation and sports
The Northridge Recreation Center, located at 18300 Lemarsh St., has an indoor gymnasium, without weights, which may as a consequence be used as an auditorium. Its aptitude is 400. The park in addition to has barbecue pits, a lighted baseball diamond, lighted indoor basketball courts, lighted uncovered basketball courts, a children's play area, a community room, picnic tables, a lighted soccer field, and lighted tennis courts. The Northridge Pool, on the recreation middle grounds, is an uncovered heated seasonal pool.
Dearborn Park, located at 17141 Nordhoff St., is an unstaffed, unlocked park has lighted outside basketball courts, a children's operate area, picnic tables, and lighted tennis courts.
Vanalden Park, located at 8956 Vanalden Ave., is an unstaffed pocket park, has a horseshoe pit, a jogging path, and picnic tables.
Government and infrastructure
Local government
Los Angeles Fire Department Station 70 (Northridge) and Station 103 (Northridge/CSUN) serve the community.
City of Los Angeles neighborhood councils that cover Northridge:
The Los Angeles Police Department operates two police stations that relief Northridge:
County, state, and federal representation
The Los Angeles County Department of Health Services operates the Pacoima Health Center in Pacoima, serving Northridge.
The United States Postal Service Northridge Post Office is located at 9534 Reseda Boulevard.
Notable people
See also
References
External links
Source