Home Remodeling Venice, California
Something You Want To Know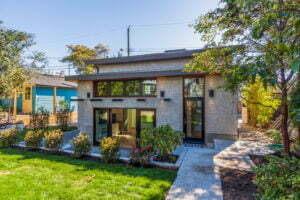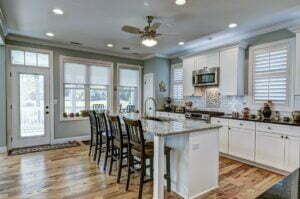 Home Remodeling in Venice is our passion and we take great pride in transforming your home into the one you always dreamed of. No matter what style you are looking for, we can help make your vision a reality.
We work closely with you to understand your vision and needs and create a plan that fits within your budget.
We have a team of experienced professionals who are dedicated to providing the highest quality service possible. We will work with you every step of the way to ensure that your home remodel is everything you wanted it to be.
Contact us today to get started on making your home dreams come true!
Best Home Remodeling Venice Contractor.
Are you dreaming of Home Remodeling design?
Homeowners in Venice who are considering remodeling their homes have a lot to think about.
Home remodeling can be a significant investment, and it's important to choose a design that will add value to your home while also meeting your family's needs.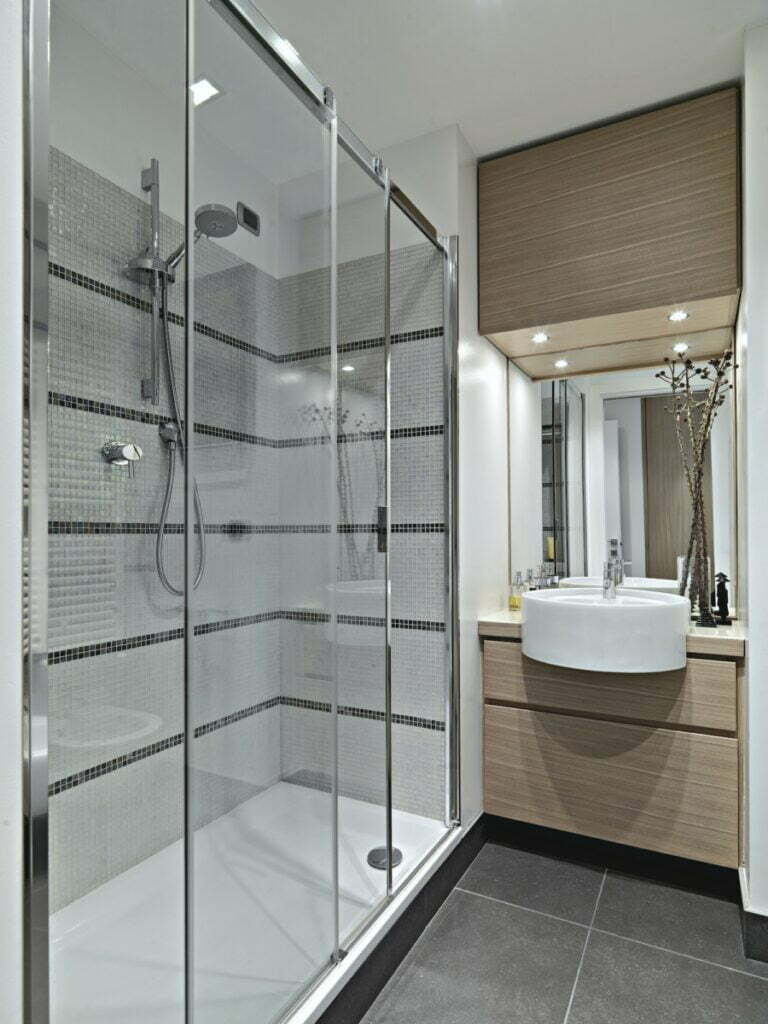 Home Remodeling in Venice is a great way to increase the value of your home while making it more comfortable and stylish.
However, remodeling can be a big undertaking, and it's essential to have a clear vision for your project before getting started.
WE'RE A LICENSED GENERAL CONTRACTOR WHO PAYS ATTENTION TO YOUR NEEDS AND WANTS.
The first step is deciding which rooms you want to remodel and what style you're going for. Do you want a modern kitchen or an elegant bathroom? Once you have a general idea, it's time to start researching different design options and collecting ideas.
Home remodeling magazines and websites are great inspirational resources, and they can also help you get an idea of what kind of budget you'll need.
Once you have a clear vision and budget, it's time to start meeting with us to get the Home Remodeling in Venice process underway.
Top notch home remodeling services
HOME REMODELING SERVICES IN Venice
Homeowners in Venice have a lot of options when it comes to home remodeling. Whether you're looking to update your kitchen, bathroom, or living room, there are plenty of qualified professionals who can help you get the job done.
But with so many remodeling companies to choose from, how do you know which one is right for you? At KitchenFer by Gallego's Contractor, we pride ourselves on being the premier home remodeling company in Venice.
We offer a wide range of services, from kitchen and bathroom remodeling to complete home renovations. And our team of highly skilled professionals has the experience and expertise to get the job done right. So if you're looking for quality home remodeling services in Venice look no further than.
We're here to help you make your dream home Remodeling a reality!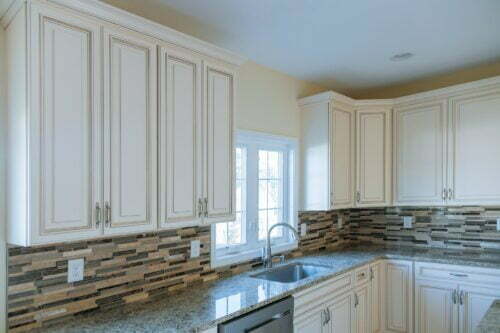 Hiring a professional Kitchen Remodeling contractor in Venice and San Fernando Valley area is the best way to ensure that your remodeling plans are well thought out and executed.
We will provide you with everything from kitchen cabinets, paint colors, and flooring options while paying attention to small details such as lighting fixtures!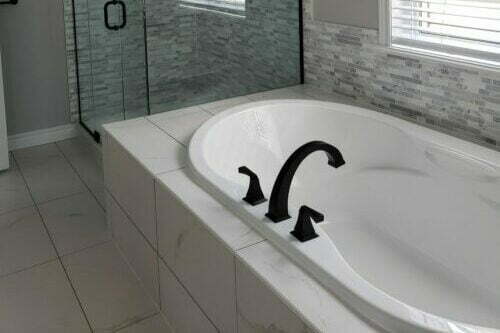 kitchenfer will help you transform your bathroom with a new design that is sure to make it stand out, We specialize in remodeling, modernizing, and designing bathrooms for all types of homes.
With our talented team of professionals, we can provide all the necessary services for your bathroom remodeling project in order to achieve exactly what's desired!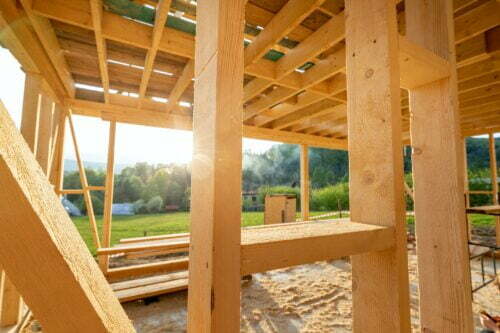 A room addition is a new structure built onto an existing home to create extra space. Room additions are extremely popular due to the fact they add valuable living space as well as home equity.
Our team at KitchenFer is highly experienced at designing and building room additions in Venice, San Fernando Valley, and Ventura County.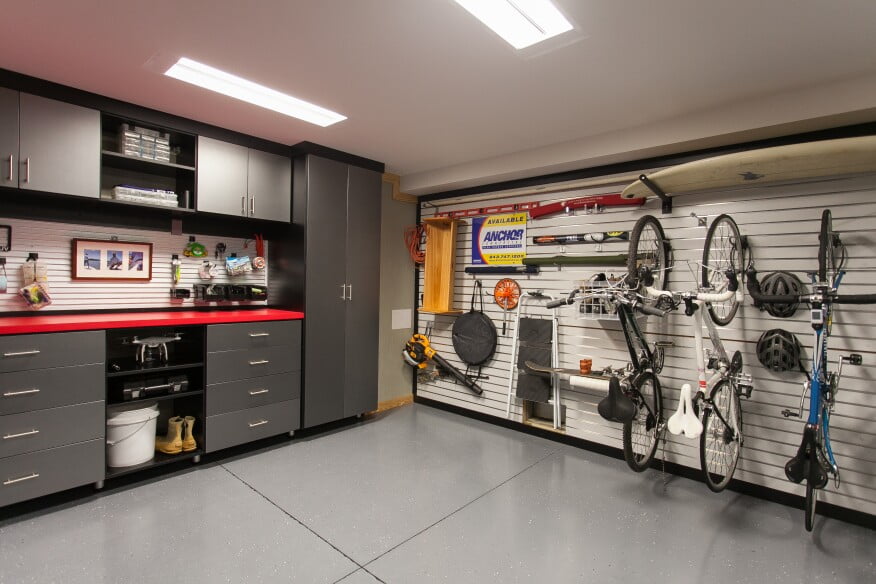 Have you been considering a garage conversion? If so, KitchenFer is the company for your! With our process-driven design and construction services, we will take care of everything.
As a homeowner, exploring a garage conversion can be such an exciting time and when you work with our team will make the conversion process as easy for you as possible.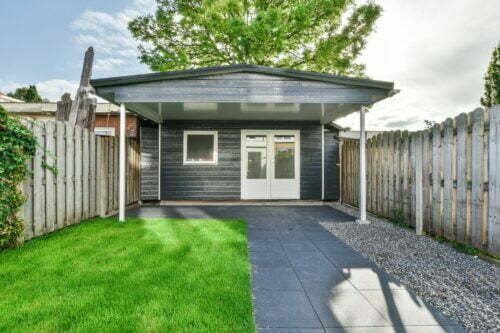 During a time when people are looking for more space in their homes, an Accessory Dwelling Unit (ADU) is often the best solution. ADUs are perfect to add value and more living space to your property.
We'll handle everything from design to construction so you don't have any worries at all, we are a professional team that can manage your entire project.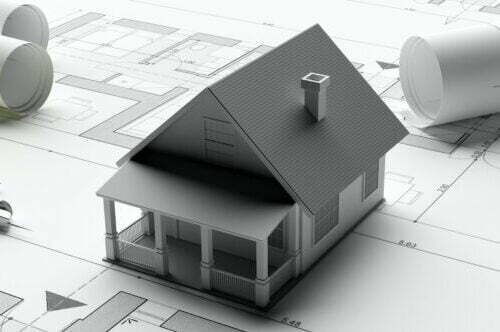 The concept of home remodeling is the process of renovating or making additions to a property. The interior, exterior, and other improvements can include projects such as Kitchen and bathroom remodeling, room additions, garage conversion, accessory dwelling unit and more.
 Call us today! We'll be happy to help you with all home remodeling projects!
Do you need some Home remodeling INSPIRATION in Venice?
check this out!
Let's Assess Your Venice Home Remodel Needs
Home Remodeling in Venice Has Never Been Easier. With years of experience, our team has the knowledge and expertise to make your vision a reality.
Contact us today for a free consultation. We look forward to working with you!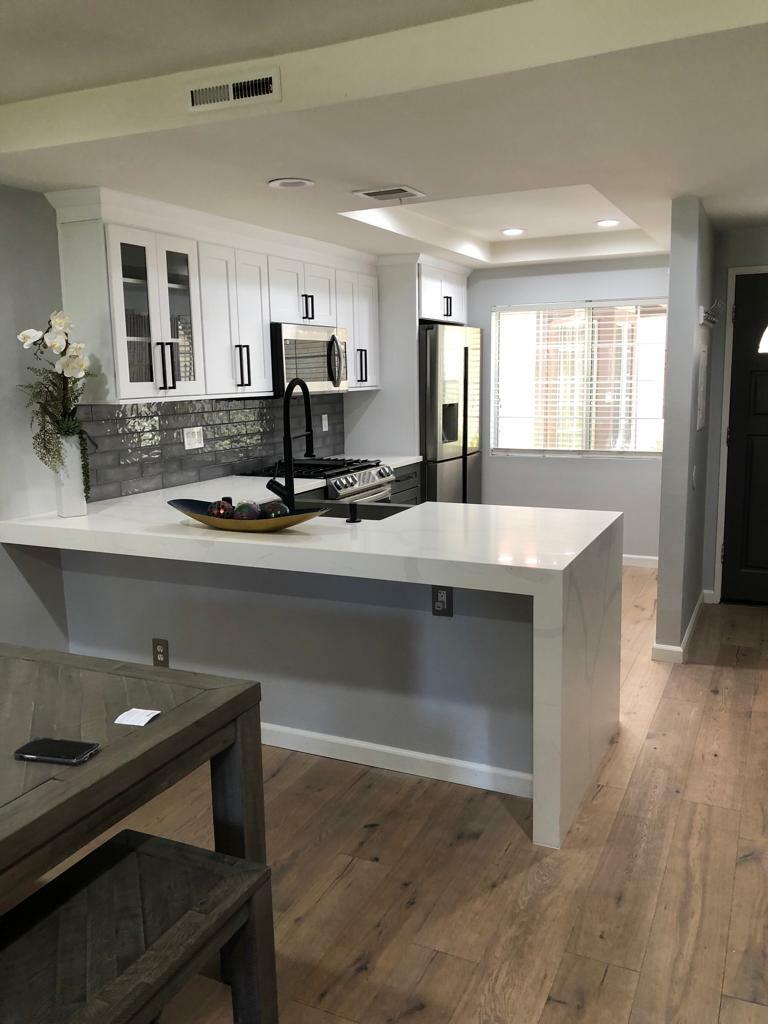 Amazing Home Remodeling in Venice projects is our mission.
We provide a complete range of home remodeling services, from kitchen and bathroom remodels to complete home renovations.
We are a family-owned and operated business, and we take pride in our workmanship and customer service. We are fully licensed and insured, and we offer a 100% satisfaction guarantee on all of our work.
No matter what your vision for your home is, we can bring it to life. And we'll do it within your budget and timeline.
We understand that your home is an extension of yourself, and we take great pride in our work.
We're not happy until you're happy. So if you're ready to transform your home into your dream home, give us a call today. We can't wait to get started.
Venice Home remodeling FAQs
Home remodeling can be a daunting task, especially if you're unfamiliar with the process. To help you get started, we've compiled a list of frequently asked questions about home remodeling in Venice.
Geography
City of Los Angeles
According to the City of Los Angeles, Venice is bounded upon the north by the City of Santa Monica (Marine and Dewey Streets). On the west, it is bounded by the Pacific Ocean and on the east by Walgrove Avenue from the Santa Monica affix to Venice Boulevard, Beethoven Street from Venice Boulevard to Zanja Street (including Venice High) and Del Rey Avenue from Zanja Street to Maxella Avenue. On the south, the boundary runs along Lincoln Boulevard to Admiralty Way, then south to Ballona Creek – including the Marina Peninsula community but excluding Marina del Rey.
Venice borders the Palms, Mar Vista, and Del Rey neighborhoods, parts of Culver City and Marina del Rey.
According to the Venice Neighborhood Council, Venice consists of the eight existing neighborhoods listed in the Venice Specific Plan – Silver Strand, Oxford Triangle, Marina Peninsula, Silver Triangle, North Venice, South Venice, Presidents Row, Venice Canals, Oakwood, North OFW (Ocean Front Walk), NoRo (North of Rose Avenue) and Penmar – plus the supplementary neighborhood of East of Venice.
Mapping L.A.
According to the Mapping L.A. project of the Los Angeles Times, Venice is adjoined on the northwest by Santa Monica, on the northeast by Mar Vista, on the southeast by Culver City, Del Rey and Marina Del Rey, on the south by Ballona Creek and upon the west by the Pacific Ocean.
Venice is bounded upon the northwest by the Santa Monica city line. The northern apex of the Venice neighborhood is at Walgrove Avenue and Rose Avenue, abutting the Santa Monica Airport. On the east, the boundary runs north–south upon Walgrove Avenue to the neighborhood's eastern apex at Zanja Street, thus including the Penmar Golf Course but excluding Venice High School. The boundary runs upon Lincoln Boulevard to Admiralty Way, excluding everything of Marina del Rey, south to Ballona Creek.
Cityscape
Venice Canal Historic District
Abbot Kinney Boulevard
Abbott Kinney Boulevard is a principal attraction, with stores, restaurants, bars and art galleries lining the street. The street was described as "a derelict strip of rundown seashore cottages and empty brick industrial buildings called West Washington Boulevard," and in the late 1980s community groups and property owners pushed for renaming a allocation of the street to honor Abbot Kinney. The renaming was widely considered as a marketing strategy to commercialize the Place and bring further high-end businesses to the area.
Venice Farmers Market
Founded in 1987, the farmers shout from the rooftops operates all Friday from 7 am to 11 am on Venice Boulevard at Venice Way.
72 Market Street Oyster Bar and Grill
72 Market Street Oyster Bar and Grill was one of several historical footnotes associated with Market Street in Venice, one of the first streets designated for commerce in the freshen of the city was founded in 1905. During the depression era, Upton Sinclair had an office there subsequent to he was government for governor, and the same historic building where the restaurant was located was plus the site of the first Ace/Venice Gallery in the in advance 1970s.
Historic pronounce office
The Venice Post Office, a red-tile-roofed 1939 New Deal building expected by Louis A. Simon upon Windward Circle, featured one of two remaining murals painted in 1941 by Modernist artist Edward Biberman. Developer Abbot Kinney is in the center surrounded by beachgoers in old bathing suits, men in overalls, and a wooden roller coaster representing the Venice Pier upon one side bearing in mind contrasting industrial oil derricks that were behind ubiquitous in the Place on the additional side. Senior curator of American Art at Los Angeles County Museum of Art (LACMA), Ilene Susan Fort, said this is one of the improved New Deal herald office murals both artistically and historically. Although it contains brightly colored elements subsequently amusing details, the intrusion of the ominous oil rigs and wells was unquestionably relevant at the time.
After the name office closed in 2012, movie producer Joel Silver unveiled plans to buy it for 7.5 million and revamp the building as the new headquarters of his company, Silver Pictures. The sale included the stipulation that he, or any cutting edge owner, preserve the New Deal-era murals and allow public access. Restoration of the nearly pristine mural took greater than a year and cost about $100,000. LACMA highlighted the mural gone an exhibit that displayed other Biberman artworks, rare historical documents and Venice ephemera in the same way as the restored mural. Silver has a long-term lease on the mural that is nevertheless owned by the US Postal Service. In May 2019, according to the Hollywood Reporter, Silver sold the building for 22.5 million to U.K. investor Alex Dellal and his real estate intervention founded by Jack Dellal. Status of the planned renovation remains subject to further approvals. The mural's whereabouts are unknown, putting the lessee in violation of the lease agreement's public admission requirement.
Residences and streets
Many of Venice's houses have their principal entries from pedestrian-only streets and have house numbers on these footpaths. (Automobile entry is by alleys in the rear.) The inland promenade streets are made occurring primarily of in tally to 620 single-family homes. Like much of the perch of Los Angeles, however, Venice is known for traffic congestion. It lies 2 miles (3.2 km) away from the nearest freeway, and its unusually dense network of narrow streets was not planned for broadminded traffic.
Venice Beach
Venice Beach, which receives millions of visitors a year, has been labeled as "a cultural hub known for its eccentricities" as skillfully as a "global tourist destination". It includes the promenade that runs parallel to the beach, the Venice Beach Boardwalk, Muscle Beach, and the Venice Beach Recreation Center next handball courts, paddle tennis courts, a skate dancing plaza, and numerous beach volleyball courts. It as a consequence includes a bike trail and many businesses upon Ocean Front Walk.
The basketball courts in Venice are well-known across the country for their tall level of streetball; numerous professional basketball players developed their games or have been recruited upon these courts.
Venice Beach will host skateboarding and 3×3 basketball during the 2028 Summer Olympics.
Along the southern portion of the beach, at the decline of Washington Boulevard, is the Venice Fishing Pier. A 1,310-foot (400 m) concrete structure, it first opened in 1964, was closed in 1983 due to El Niño storm damage, and re-opened in the mid-1990s. On December 21, 2005, the pier anew suffered damage when waves from a large northern add up caused ration of it to fall into the ocean. The pier remained closed until May 25, 2006, when it was re-opened after an engineering laboratory analysis concluded that it was structurally sound.
The Venice Breakwater is an recognized local surf spot in Venice. It is located north of the Venice Pier and lifeguard headquarters and south of the Santa Monica Pier. This spot is sheltered upon the north by an artificial barrier, the breakwater, consisting of an extending sand bar, piping, and large rocks at its end.
In late 2010, the Los Angeles County Board of Supervisors conducted a $1.6 million replacement of 30,000 cubic yards of sand at Venice Beach eroded by rainstorms in recent years. Although Venice Beach is located in the city of Los Angeles, the county is blamed for maintaining the beach below an succession reached amongst the two governments in 1975.
Oakwood
Oakwood lies inland from the tourist areas and is one of the few historically African-American areas in West Los Angeles.
East of Lincoln
East of Lincoln is separated from Oakwood by Lincoln Boulevard. It extends east to the affix with Mar Vista. Aside from the billboard strip on Lincoln (including the Venice Boys and Girls Club and the Venice United Methodist Church), the Place almost unconditionally consists of little homes and apartments as capably as Penmar Park and (bordering Santa Monica) Penmar Golf Course.
A housing project, Lincoln Place Apartment Homes, built by the Housing Authority of the City of Los Angeles, is currently undergoing a $140 million renovation to amass 99 additional market-rate apartment homes and to update the long-lasting 696 existing homes. A other pool, two-story fitness center, resident park and sustainable landscaping are beast added. Aimco, which acquired the property in 2003, had past been in a legal fight to determine whether or not Lincoln area could be demolished and rebuilt. In 2010, Aimco settled in imitation of tenants and definitely to reopen the project and compensation scores of evicted residents to their homes and amass hundreds of units to the Venice area.
Venice Walk Streets
The Venice Walk Streets are three pedestrian-only residential streets.
The streets are Marco Place, Amoroso area and Nowita Place, located west of Lincoln Boulevard and east of Shell Avenue.
Los Angeles recognizes a larger North Venice Walk Streets Historic District.
"The promenade streets, narrower than regular streets, are too small for regulation street sweepers," so the streets had a designated smaller-size street sweeper.
Subsections
According to the Venice Neighborhood Council, the Place can be subdivided new into the behind districts:
History
19th century
In 1839, a region called La Ballona that included the southern parts of Venice, was fixed by the Mexican direction to Ygnacio and Augustin Machado and Felipe and Tomas Talamantes, giving them title to Rancho La Ballona. Later this became ration of Port Ballona.
Founding
Venice, originally called "Venice of America", was founded by wealthy developer Abbot Kinney in 1905 as a seashore resort town, 14 miles (23 km) west of Los Angeles. He and his accomplice Francis Ryan had bought 2 miles (3 km) of ocean-front property south of Santa Monica in 1891. They built a resort town upon the north decrease of the property, called Ocean Park, which was soon annexed to Santa Monica. After Ryan died, Kinney and his other partners continued building south of Navy Street. After the partnership dissolved in 1904, Kinney, who had won the marshy land upon the south fade away of the property in a coin flip like his former partners, began to build a seaside resort in the same way as the namesake Italian city.: 8 
When Venice of America opened on July 4, 1905, Kinney had dug several miles of canals to drain the marshes for his residential area, built a 1,200-foot-long (370 m) pier subsequently an auditorium, ship restaurant, and dance hall, constructed a warm salt-water plunge, and built a block-long arcaded concern street following Venetian architecture. Kinney hired player Felix Peano to design the columns of the buildings.: 22  Included in the capitals are several faces, modeled after Kinney and a woman named Nettie Bouck.
Tourists, mostly arriving upon the "Red Cars" of the Pacific Electric Railway from Los Angeles and Santa Monica, then rode the Venice Miniature Railway and gondolas to tour the town. The biggest fellow feeling was Venice's 1-mile-long (1.6 km) gently-sloping beach. Cottages and housekeeping tents were genial for rent.
The population (3,119 residents in 1910) soon exceeded 10,000; the town drew 50,000 to 150,000 tourists on weekends.
Amusement pier
Attractions on the Kinney Pier became more amusement-oriented by 1910, when a Venice Miniature Railway, Aquarium, Virginia Reel, Whip, Racing Derby, and other rides and game booths were added. Since the event district was allotted single-handedly three one-block-long streets, and the City Hall was greater than a mile away, other competing matter districts developed. Unfortunately, this created a fractious diplomatic climate. Kinney, however, governed considering an iron hand and kept things in check. When he died in November 1920, Venice became harder to govern. With the amusement pier afire six weeks sophisticated in December 1920, and Prohibition (which had begun the previous January), the town's tax revenue was very affected.
The Kinney family rebuilt their amusement pier speedily to compete past Ocean Park's Pickering Pleasure Pier and the further Sunset Pier. When it opened it had two roller coasters, a supplementary Racing Derby, a Noah's Ark, a Mill Chutes, and many other rides. By 1925, with the adjunct of a third coaster, a high Dragon Slide, Fun House, and Flying Circus aerial ride, it was the finest amusement pier on the West Coast. Several hundred thousand tourists visited on weekends. In 1923, Charles Lick built the Lick Pier at Navy Street in Venice, adjacent to the Ocean Park Pier at Pier Avenue in Ocean Park. Another pier was planned for Venice in 1925 at Leona Street (now Washington Street). For the amusement of the public, Kinney hired aviators to pull off aerial stunts higher than the beach. One of them, movie aviator and Venice landing field owner B. H. DeLay, implemented the first lighted landing field in the United States upon DeLay Field (previously known as Ince Field). After a marine rescue try was thwarted, he organized the first aerial police force in the nation. DeLay performed many of the world's first aerial aerial tricks for action pictures in Venice.
Politics
By 1925, Venice's politics had become unmanageable because its roads, water and sewage systems dreadfully needed repair and enhance to keep up taking into account its growing population. When it was proposed that Venice consolidate in the heavens of Los Angeles, the board of trustees voted to support an election. Consolidation was certified at the election in November 1925, and Venice was merged past Los Angeles in 1926.: 8 
Many streets were paved in 1929, following a three-year court battle led by canal residents. Afterward, the Department of Recreation and Parks expected to close three amusement piers, but had to wait until the first of the tidelands leases expired in 1946.
Oil
In 1929, oil was discovered south of Washington Street upon the Venice Peninsula, now known as the Marina Peninsula neighborhood of Los Angeles. Within two years, 450 oil wells covered the area, and drilling waste clogged the long-lasting waterways. The short-lived boom provided needed pension to the community, which on the other hand suffered during the Great Depression. Most of the wells had been capped by the 1970s, and the last wells, near the Venice Pavilion, were capped in 1991.
Neglect
After annexation, the city of Los Angeles showed Tiny interest in maintaining the uncommon neighborhood. Most of the canals were filled in and paved over, and the former lagoon became a traffic circle. The neighborhood lacked the automobile-centric, homogeneous character that the city sought to cultivate in the post-World War II era, and was perceived as a dated, obsolete remnant of earlier decades' land speculation.
Los Angeles had neglected Venice fittingly long that, by the 1950s the leaving behind had led to the area being labeled the "Slum by the Sea". With the exception of other police and fire stations in 1930, the city spent Tiny on improvements after annexation. The city did not pave Trolleyway (Pacific Avenue) until 1954 once county and acknowledge funds became available. Low rents for run-down bungalows attracted predominantly European immigrants (including a substantial number of Holocaust survivors) and youth counterculture artists, poets, and writers. The Beat Generation hung out at the Gas House on Ocean Front Walk and at Venice West Cafe upon Dudley.
Past gang activity
The Venice Shoreline Crips and the Latino Venice 13 (V-13) were the two main gangs supple in Venice. V13 dates put up to to the 1950s, while the Shoreline Crips were founded in the early 1970s, making them one of the first Crip sets in Los Angeles. In the before 1990s, V-13 and the Shoreline Crips were functioning in a fierce fight over break cocaine sales territories.
By 2002, the numbers of gang members in Venice were reduced due to gentrification and increased police presence. According to a Los Angeles City Beat article, by 2003, many Los Angeles Westside gang members had resettled in the city of Inglewood.
Housing and homelessness
Venice Beach is one of the hardest places in the United States to build new housing due to stringent zoning regulations and pervasive NIMBYism. Between 2007 and 2022, not a single new house was built in Venice Beach.
As per a 2020 count, there were nearly 2,000 homeless people in Venice, up from 175 in 2014. Many of them take up habitat in tents and tent cities. An LAPD approved said that the increased homeless population has contributed to a spike in crimes in Venice in 2021, despite any statistically significant proof of correlation. In February 2020, the city opened a 154-bed transitional housing shelter at a former Metro bus yard.
Source