Home Remodeling Beverly Hills, California
Something You Want To Know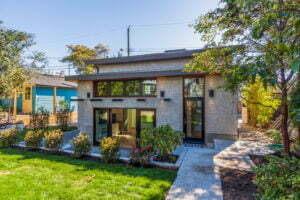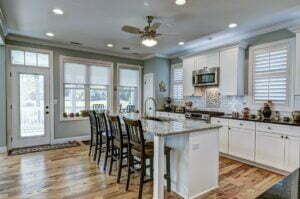 Home Remodeling in Beverly Hills is our passion and we take great pride in transforming your home into the one you always dreamed of. No matter what style you are looking for, we can help make your vision a reality.
We work closely with you to understand your vision and needs and create a plan that fits within your budget.
We have a team of experienced professionals who are dedicated to providing the highest quality service possible. We will work with you every step of the way to ensure that your home remodel is everything you wanted it to be.
Contact us today to get started on making your home dreams come true!
Best Home Remodeling Beverly Hills Contractor.
Are you dreaming of Home Remodeling design?
Homeowners in Beverly Hills who are considering remodeling their homes have a lot to think about.
Home remodeling can be a significant investment, and it's important to choose a design that will add value to your home while also meeting your family's needs.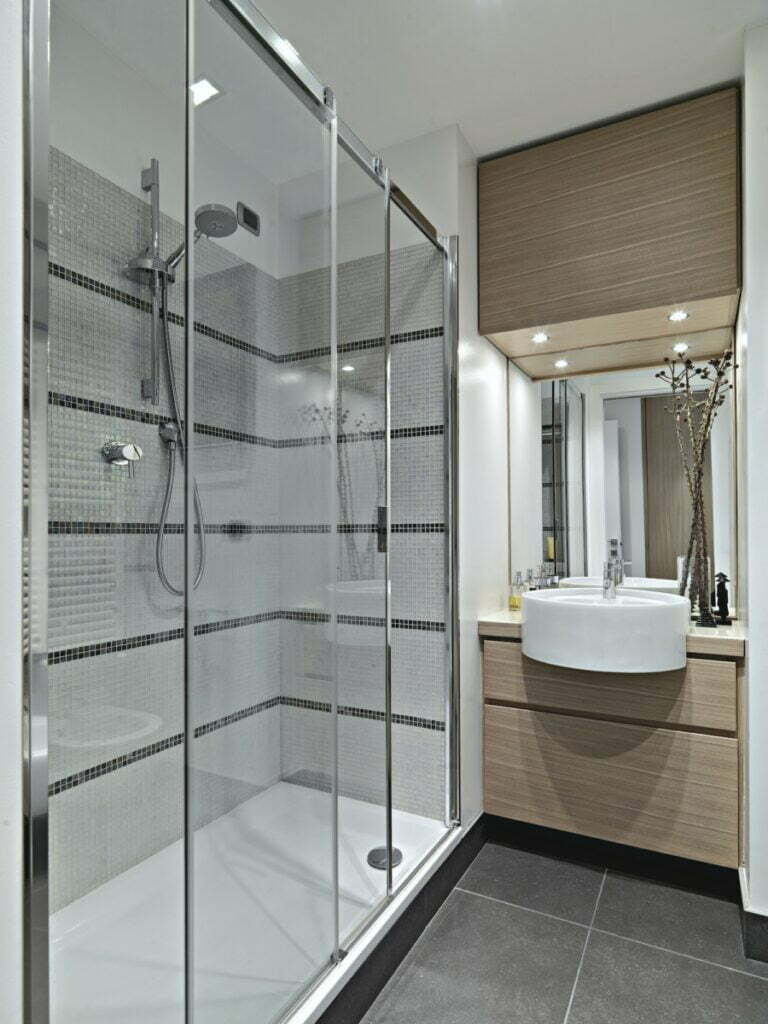 Home Remodeling in Beverly Hills is a great way to increase the value of your home while making it more comfortable and stylish.
However, remodeling can be a big undertaking, and it's essential to have a clear vision for your project before getting started.
WE'RE A LICENSED GENERAL CONTRACTOR WHO PAYS ATTENTION TO YOUR NEEDS AND WANTS.
The first step is deciding which rooms you want to remodel and what style you're going for. Do you want a modern kitchen or an elegant bathroom? Once you have a general idea, it's time to start researching different design options and collecting ideas.
Home remodeling magazines and websites are great inspirational resources, and they can also help you get an idea of what kind of budget you'll need.
Once you have a clear vision and budget, it's time to start meeting with us to get the Home Remodeling in Beverly Hills process underway.
Top notch home remodeling services
HOME REMODELING SERVICES IN Beverly Hills
Homeowners in Beverly Hills have a lot of options when it comes to home remodeling. Whether you're looking to update your kitchen, bathroom, or living room, there are plenty of qualified professionals who can help you get the job done.
But with so many remodeling companies to choose from, how do you know which one is right for you? At KitchenFer by Gallego's Contractor, we pride ourselves on being the premier home remodeling company in Beverly Hills.
We offer a wide range of services, from kitchen and bathroom remodeling to complete home renovations. And our team of highly skilled professionals has the experience and expertise to get the job done right. So if you're looking for quality home remodeling services in Beverly Hills look no further than.
We're here to help you make your dream home Remodeling a reality!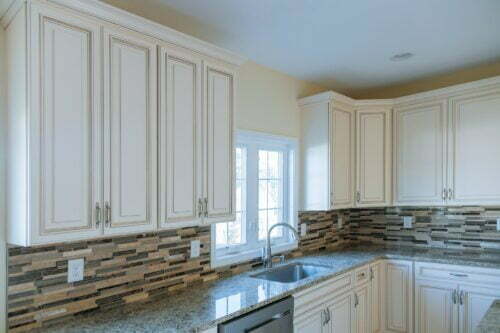 Hiring a professional Kitchen Remodeling contractor in Beverly Hills and San Fernando Valley area is the best way to ensure that your remodeling plans are well thought out and executed.
We will provide you with everything from kitchen cabinets, paint colors, and flooring options while paying attention to small details such as lighting fixtures!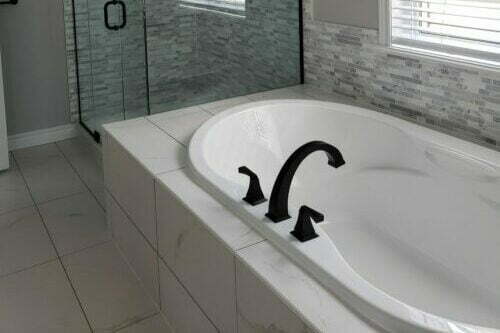 kitchenfer will help you transform your bathroom with a new design that is sure to make it stand out, We specialize in remodeling, modernizing, and designing bathrooms for all types of homes.
With our talented team of professionals, we can provide all the necessary services for your bathroom remodeling project in order to achieve exactly what's desired!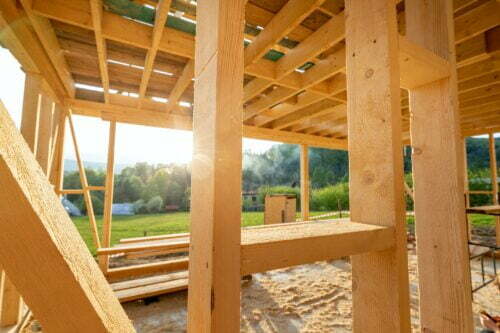 A room addition is a new structure built onto an existing home to create extra space. Room additions are extremely popular due to the fact they add valuable living space as well as home equity.
Our team at KitchenFer is highly experienced at designing and building room additions in Beverly Hills, San Fernando Valley, and Ventura County.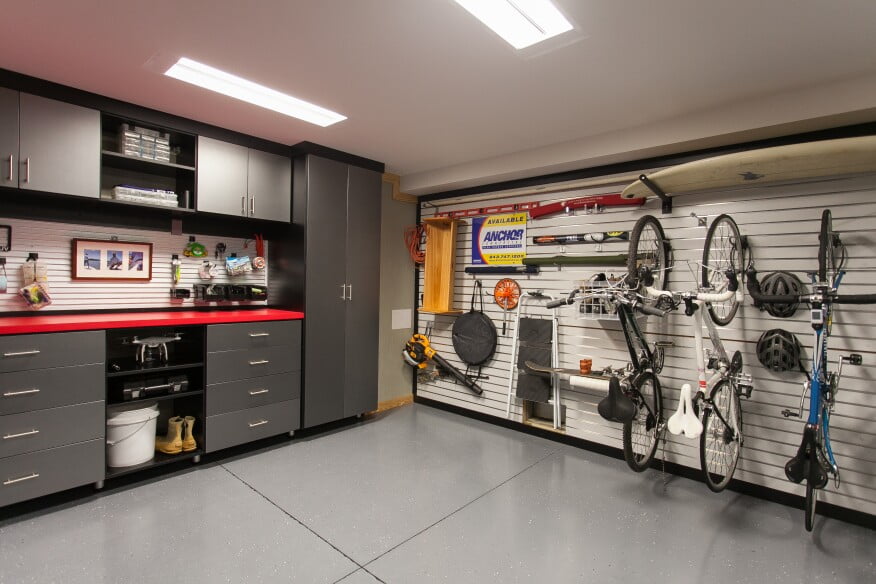 Have you been considering a garage conversion? If so, KitchenFer is the company for your! With our process-driven design and construction services, we will take care of everything.
As a homeowner, exploring a garage conversion can be such an exciting time and when you work with our team will make the conversion process as easy for you as possible.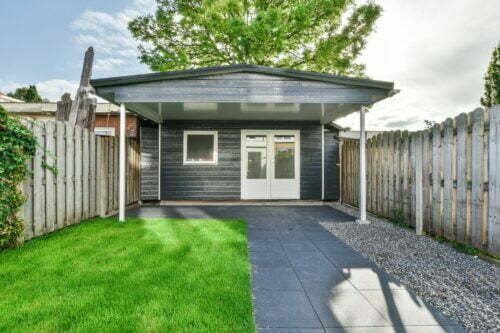 During a time when people are looking for more space in their homes, an Accessory Dwelling Unit (ADU) is often the best solution. ADUs are perfect to add value and more living space to your property.
We'll handle everything from design to construction so you don't have any worries at all, we are a professional team that can manage your entire project.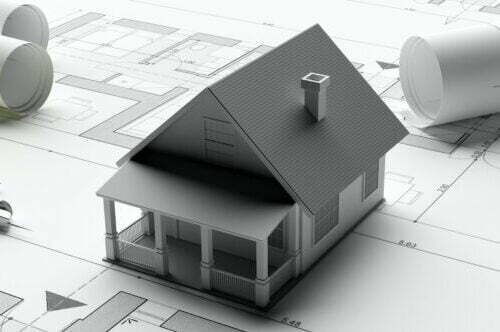 The concept of home remodeling is the process of renovating or making additions to a property. The interior, exterior, and other improvements can include projects such as Kitchen and bathroom remodeling, room additions, garage conversion, accessory dwelling unit and more.
 Call us today! We'll be happy to help you with all home remodeling projects!
Do you need some Home remodeling INSPIRATION in Beverly Hills?
check this out!
Let's Assess Your Beverly Hills Home Remodel Needs
Home Remodeling in Beverly Hills Has Never Been Easier. With years of experience, our team has the knowledge and expertise to make your vision a reality.
Contact us today for a free consultation. We look forward to working with you!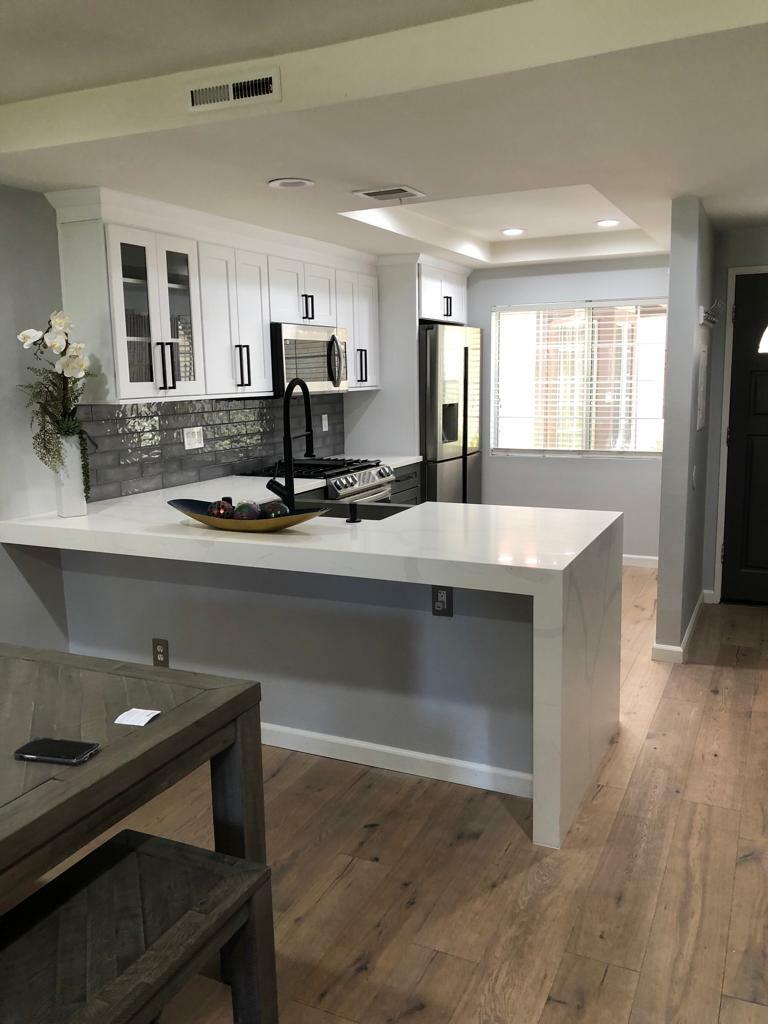 Amazing Home Remodeling in Beverly Hills projects is our mission.
We provide a complete range of home remodeling services, from kitchen and bathroom remodels to complete home renovations.
We are a family-owned and operated business, and we take pride in our workmanship and customer service. We are fully licensed and insured, and we offer a 100% satisfaction guarantee on all of our work.
No matter what your vision for your home is, we can bring it to life. And we'll do it within your budget and timeline.
We understand that your home is an extension of yourself, and we take great pride in our work.
We're not happy until you're happy. So if you're ready to transform your home into your dream home, give us a call today. We can't wait to get started.
Beverly Hills Home remodeling FAQs
Home remodeling can be a daunting task, especially if you're unfamiliar with the process. To help you get started, we've compiled a list of frequently asked questions about home remodeling in Beverly Hills.
Geography
Beverly Hills and the adjoining city of West Hollywood are together totally surrounded by the city of Los Angeles. Beverly Hills is bordered on the northwest by the Los Angeles neighborhood of Bel-Air and the Santa Monica Mountains, on the east by West Hollywood, the Carthay neighborhood of Los Angeles, and the Fairfax District of Los Angeles, and upon the south by the Beverlywood neighborhood of Los Angeles. The area's "Platinum Triangle" is formed by the city of Beverly Hills and the Los Angeles neighborhoods of Bel Air and Holmby Hills.
The ZIP codes for Beverly Hills are 90209, 90210, 90211, 90212 and 90213.
Areas
The Flats
Most residents bring to life in the "flats" of Beverly Hills, which is a relatively flat Place that slopes away from the hills, and includes all of Beverly Hills south of Sunset Boulevard and north of Santa Monica Boulevard. The houses situated in the hills north of Sunset Boulevard have a much vanguard valuation than the average housing price for the land of the city. Nearly anything businesses and government offices in Beverly Hills are located south of Santa Monica Boulevard. Two notable exceptions are the Beverly Hills Hotel and the Beverly Hilton Hotel.
Downtown Beverly Hills
In a triangle between Santa Monica Bl., Wilshire Bl. and Crescent Drive is Downtown Beverly Hills a.k.a. the Golden Triangle, a retail and dining hub attracting locals, and in some sections attracting visitors from across the region and the world. The streets giving out northwest-to-southeast have distinct characters:
South of Wilshire
South Beverly Drive, i.e. south of Wilshire Blvd., is marginal dining and shopping hub.
Houses south of Wilshire Boulevard have more urban square and rectangular lots, in general smaller than those to the north. There are along with more apartment buildings south of Wilshire Boulevard than anywhere else in Beverly Hills, and the average house value south of Wilshire is the lowest in Beverly Hills.
Beverly Hills adjacent
Just external the city limits to the west lies the Los Angeles Country Club. Other locations commonly united with Beverly Hills adjoin the Cedars-Sinai Medical Center and the Beverly Center, just uncovered the city limits to the east. Beverly Hills Post Office (BHPO) is the name perfect to a section directly north of the Beverly Hills city limits that lies within the 90210 ZIP code, assigned to the Beverly Hills Post Office, but is ration of the City of Los Angeles.
Along bearing in mind the Los Angeles communities of Bel-Air and Brentwood, Beverly Hills is one of the "Three Bs", a wealthy Place in the Los Angeles Westside.
Climate
Beverly Hills has a hot Mediterranean climate. Beverly Hills afterward receives an average 15 inches (380 mm) of rain per year. Summers are marked by hot to warm temperatures bearing in mind very Tiny wind, while winters are hot to moderate, with occasional rain alternating later than periods of Santa Ana winds. Measurable snowfall has been recorded unaccompanied in 1882, 1922, 1932, 1949 and 1958.
History
Early history
Gaspar de Portolá arrived in the Place that would unconventional become Beverly Hills upon August 3, 1769, traveling along indigenous trails which followed the present-day route of Wilshire Boulevard. The area was fixed by Maria Rita Quinteros de Valdez and her husband in 1828. They called their 4,500 acres (18 km2) of property the Rancho Rodeo de las Aguas. In 1854, she sold the ranch to Benjamin Davis Wilson (1811–1878) and Henry Hancock (1822–1883). By the 1880s, the ranch had been subdivided into parcels of 75 acres (0.30 km) and was being sharply bought in the works by Anglos from Los Angeles and the East coast.
Henry Hammel and Andrew H. Denker acquired most of it and used it for farming lima beans. At this point, the Place was known as the Hammel and Denker Ranch. By 1888, they were planning to construct a town called Morocco upon their holdings.
20th century
In 1900, Burton E. Green, Charles A. Canfield, Max Whittier, Frank H. Buck, Henry E. Huntington, William G. Kerckhoff, William F. Herrin, W.S. Porter and Frank H. Balch formed the Amalgamated Oil Company, bought the Hammel and Denker ranch, and began looking for oil. They did not locate enough to shout abuse commercially by the standards of the time, though. In 1906, therefore, they reorganized as the Rodeo Land and Water Company, renamed the property "Beverly Hills," subdivided it, and began selling lots. The spread was named "Beverly Hills" after Beverly Farms in Beverly, Massachusetts and because of the hills in the area.
The Los Angeles Times reported upon September 2, 1906:
The first house in the subdivision was built in 1907, but sales remained slow.
Beverly Hills was one of many all-white planned communities started in the Los Angeles area around this time. Restrictive covenants forbidden non-whites from owning or renting property unless they were employed as servants by white residents. It was also forbidden to sell or rent property to Jews in Beverly Hills.
Burton Green began construction upon The Beverly Hills Hotel in 1911. The hotel was finished in 1912. The visitors drawn by the hotel were leaning to purchase land in Beverly Hills, and by 1914 the population had grown passable to qualify for assimilation as an independent city. That thesame year, the Rodeo Land and Water Company fixed to separate its water event from its genuine estate business. The Beverly Hills Utility Commission was split off from the home company and incorporated in September 1914, buying everything of the utilities-related assets from the Rodeo Land and Water Company.
In 1919, Douglas Fairbanks and Mary Pickford bought land on Summit Drive and built a mansion, finished in 1921. and nicknamed "Pickfair" by the press. The glamour united with Fairbanks and Pickford as well as extra movie stars who built mansions in the city contributed to its growing appeal.
By the prematurely 1920s, the population of Beverly Hills had grown passable to make the water supply a political issue. In 1923 the normal solution, annexation to the city of Los Angeles, was proposed. There was considerable challenger to annexation accompanied by such well-known residents as Pickford, Fairbanks, Will Rogers and Rudolph Valentino. The Beverly Hills Utility Commission, opposed to annexation as well, managed to force the city into a special election and the plan was defeated 337 to 507.
In 1928, the Beverly Wilshire Apartment Hotel (now the Beverly Wilshire Hotel) opened on Wilshire Boulevard in the company of El Camino and Rodeo drives, part of the dated Beverly Hills Speedway. That same year oilman Edward L. Doheny the end construction of Greystone Mansion, a 55-room mansion expected as a wedding gift for his son Edward L. Doheny, Jr. The house is now owned by the city of Beverly Hills and is a designated historical landmark.
In the to the lead 1930s, Santa Monica Park was renamed Beverly Gardens and was extended to span each and every one two-mile (3-kilometer) length of Santa Monica Boulevard through the city. The Electric Fountain marks the corner of Santa Monica Blvd. and Wilshire Blvd. with a little sculpture at the top of a Tongva kneeling in prayer. In April 1931, the extra Italian Renaissance-style Beverly Hills City Hall was opened.: 9 
In the to the fore 1940s, black actors and businessmen had begun to have emotional impact into Beverly Hills, despite the covenants allowing single-handedly whites to bring to life in the city. A neighborhood money occurring front association attempted to enforce the union in court. The defendants included prominent artists Hattie McDaniel, Louise Beavers, and Ethel Waters. Among the white residents supporting the lawsuit against blacks was Harold Lloyd, the Quiet film star. The NAACP participated in the defense, which was successful. In his decision, federal rule Thurmond Clarke said that it was period that "members of the Negro race are accorded, without reservations or evasions, the full rights guaranteed to them below the 14th amendment." The United States Supreme Court acknowledged restrictive covenants unenforceable in 1948 in Shelley v. Kraemer. A intervention of Jewish residents of Beverly Hills filed an amicus brief in this case.
In 1956, Paul Trousdale (1915–1990) purchased the grounds of the Doheny Ranch and developed it into the Trousdale Estates, convincing the city of Beverly Hills to annex it. The neighborhood has been home to Elvis Presley, Frank Sinatra, Dean Martin, Tony Curtis, Ray Charles, President Richard Nixon, as with ease as, in future years, Jennifer Aniston, David Spade, Vera Wang and John Rich.
In the late 1990s, the Los Angeles County Metropolitan Transportation Authority (LACMTA) proposed to build an further details of the Metro Red Line along Wilshire Boulevard and into Downtown Beverly Hills, but the city opposed it.
21st century
In 2001, LACMTA then proposed a bus terse transit route all along Santa Monica Blvd., but this was next opposed by the city and never built. This stretch of road is served by less efficient Metro Rapid buses using pre-existing roadways. By 2010, traffic in Beverly Hills and surrounding areas had deteriorated sufficient that the city's habitual opponent had largely turned to withhold for subways within the city limits. As part of the Westside Subway Extension project, the D Line of the LA Metro Rail was designed in 2013 to be extended through Beverly Hills, adding two underground stations at Wilshire/La Cienega and Wilshire/Rodeo by the 2020s.
The city of Beverly Hills widely opposed Proposition 8, the 2008 ballot undertaking which repealed real recognition of same-sex marriages. The proposition narrowly passed statewide, but in Beverly Hills, only 34% voted in favor, and 66% voted adjacent to it.
In the midst of the 2015 drought, Beverly Hills was found to be one of the largest water consumers in California. As a result, it was asked by the confess to condense consumption by 36%, prompting many residents to replace their lawns with original plants. Meanwhile, the city supervision replaced the grass in tummy of the City Hall subsequent to Mexican sage.
In September 2015, the City of Beverly Hills signed an appointment with Israel to discharge duty together upon water use as competently as "cybersecurity, public health, emergency services, disaster preparedness, public safety, counterterrorism and art and culture".
In July 2016, the City of Beverly Hills customary the Livability Award from the United States Conference of Mayors for its Ambassador Program, which takes care of the city's homeless population.
The Beverly Hills Community Dog Park was dedicated on September 6, 2016.
Source