Home Remodeling Reseda, California
Something You Want To Know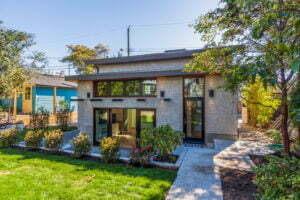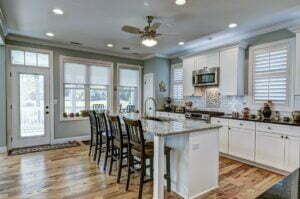 Home Remodeling in Reseda is our passion and we take great pride in transforming your home into the one you always dreamed of. No matter what style you are looking for, we can help make your vision a reality.
We work closely with you to understand your vision and needs and create a plan that fits within your budget.
We have a team of experienced professionals who are dedicated to providing the highest quality service possible. We will work with you every step of the way to ensure that your home remodel is everything you wanted it to be.
Contact us today to get started on making your home dreams come true!
Best Home Remodeling Reseda Contractor.
Are you dreaming of Home Remodeling design?
Homeowners in Reseda who are considering remodeling their homes have a lot to think about.
Home remodeling can be a significant investment, and it's important to choose a design that will add value to your home while also meeting your family's needs.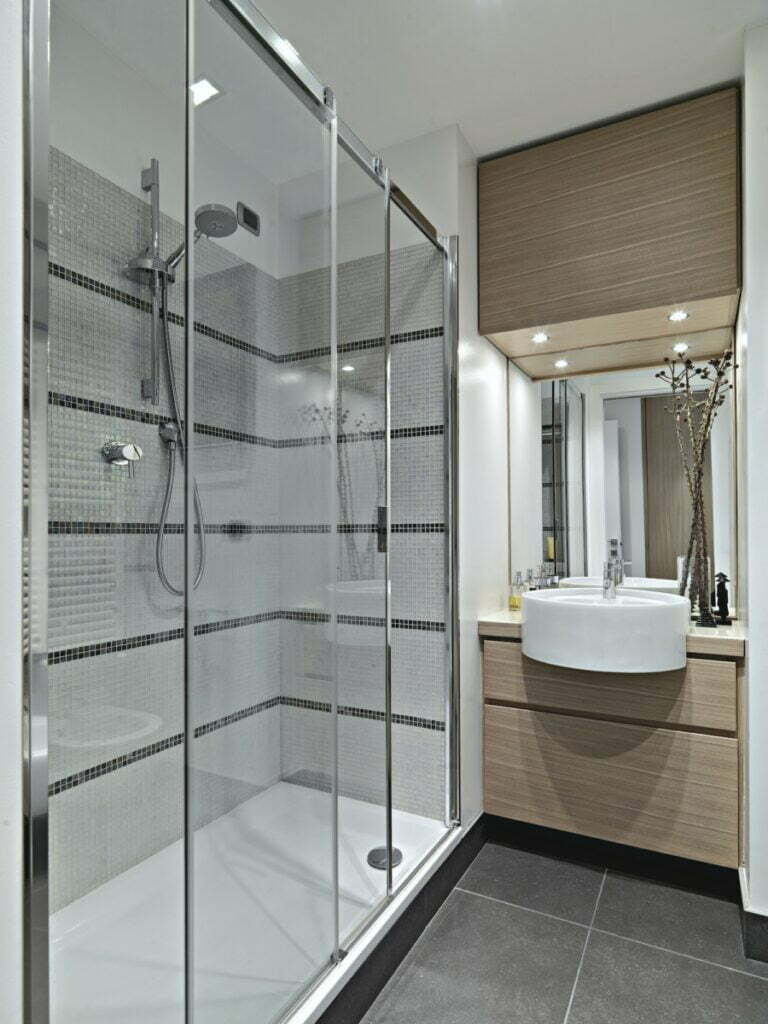 Home Remodeling in Reseda is a great way to increase the value of your home while making it more comfortable and stylish.
However, remodeling can be a big undertaking, and it's essential to have a clear vision for your project before getting started.
WE'RE A LICENSED GENERAL CONTRACTOR WHO PAYS ATTENTION TO YOUR NEEDS AND WANTS.
The first step is deciding which rooms you want to remodel and what style you're going for. Do you want a modern kitchen or an elegant bathroom? Once you have a general idea, it's time to start researching different design options and collecting ideas.
Home remodeling magazines and websites are great inspirational resources, and they can also help you get an idea of what kind of budget you'll need.
Once you have a clear vision and budget, it's time to start meeting with us to get the Home Remodeling in Reseda process underway.
Top notch home remodeling services
HOME REMODELING SERVICES IN Reseda
Homeowners in Reseda have a lot of options when it comes to home remodeling. Whether you're looking to update your kitchen, bathroom, or living room, there are plenty of qualified professionals who can help you get the job done.
But with so many remodeling companies to choose from, how do you know which one is right for you? At KitchenFer by Gallego's Contractor, we pride ourselves on being the premier home remodeling company in Reseda.
We offer a wide range of services, from kitchen and bathroom remodeling to complete home renovations. And our team of highly skilled professionals has the experience and expertise to get the job done right. So if you're looking for quality home remodeling services in Reseda look no further than.
We're here to help you make your dream home Remodeling a reality!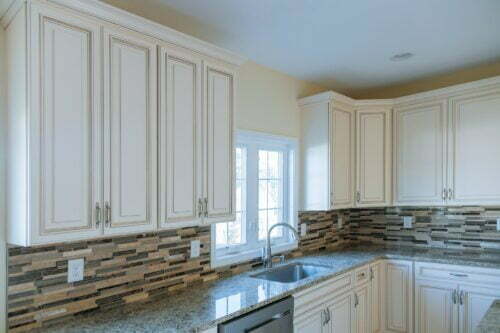 Hiring a professional Kitchen Remodeling contractor in Reseda and San Fernando Valley area is the best way to ensure that your remodeling plans are well thought out and executed.
We will provide you with everything from kitchen cabinets, paint colors, and flooring options while paying attention to small details such as lighting fixtures!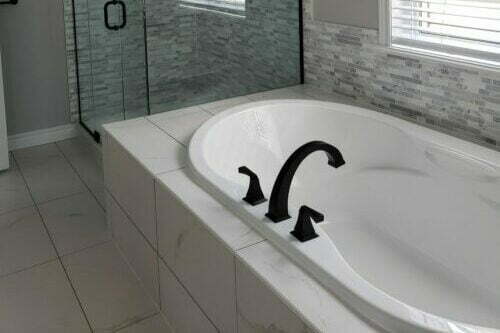 kitchenfer will help you transform your bathroom with a new design that is sure to make it stand out, We specialize in remodeling, modernizing, and designing bathrooms for all types of homes.
With our talented team of professionals, we can provide all the necessary services for your bathroom remodeling project in order to achieve exactly what's desired!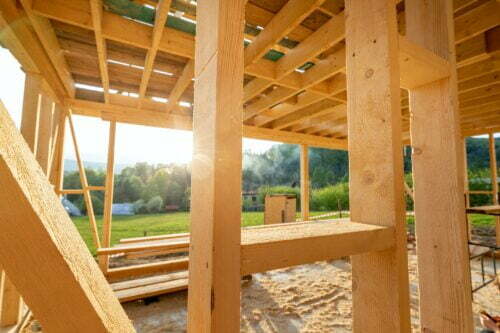 A room addition is a new structure built onto an existing home to create extra space. Room additions are extremely popular due to the fact they add valuable living space as well as home equity.
Our team at KitchenFer is highly experienced at designing and building room additions in Reseda, San Fernando Valley, and Ventura County.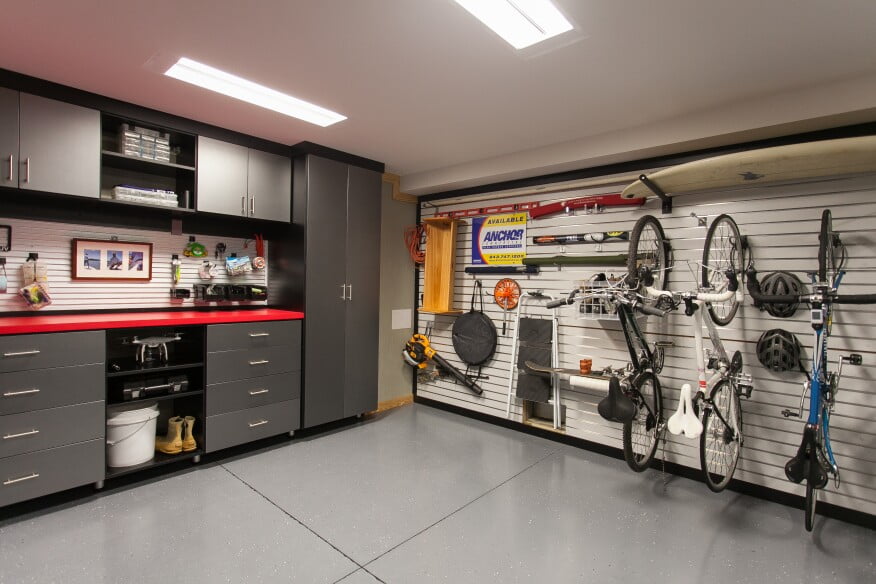 Have you been considering a garage conversion? If so, KitchenFer is the company for your! With our process-driven design and construction services, we will take care of everything.
As a homeowner, exploring a garage conversion can be such an exciting time and when you work with our team will make the conversion process as easy for you as possible.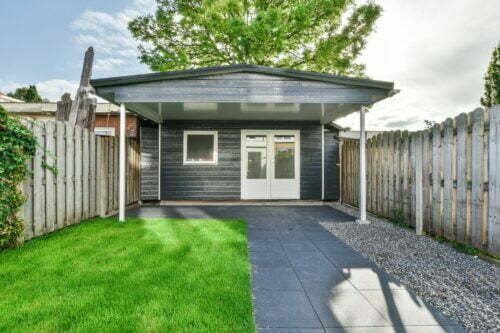 During a time when people are looking for more space in their homes, an Accessory Dwelling Unit (ADU) is often the best solution. ADUs are perfect to add value and more living space to your property.
We'll handle everything from design to construction so you don't have any worries at all, we are a professional team that can manage your entire project.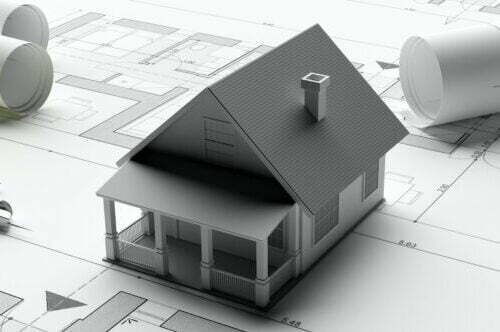 The concept of home remodeling is the process of renovating or making additions to a property. The interior, exterior, and other improvements can include projects such as Kitchen and bathroom remodeling, room additions, garage conversion, accessory dwelling unit and more.
 Call us today! We'll be happy to help you with all home remodeling projects!
Do you need some Home remodeling INSPIRATION in Reseda?
check this out!
Let's Assess Your Reseda Home Remodel Needs
Home Remodeling in Reseda Has Never Been Easier. With years of experience, our team has the knowledge and expertise to make your vision a reality.
Contact us today for a free consultation. We look forward to working with you!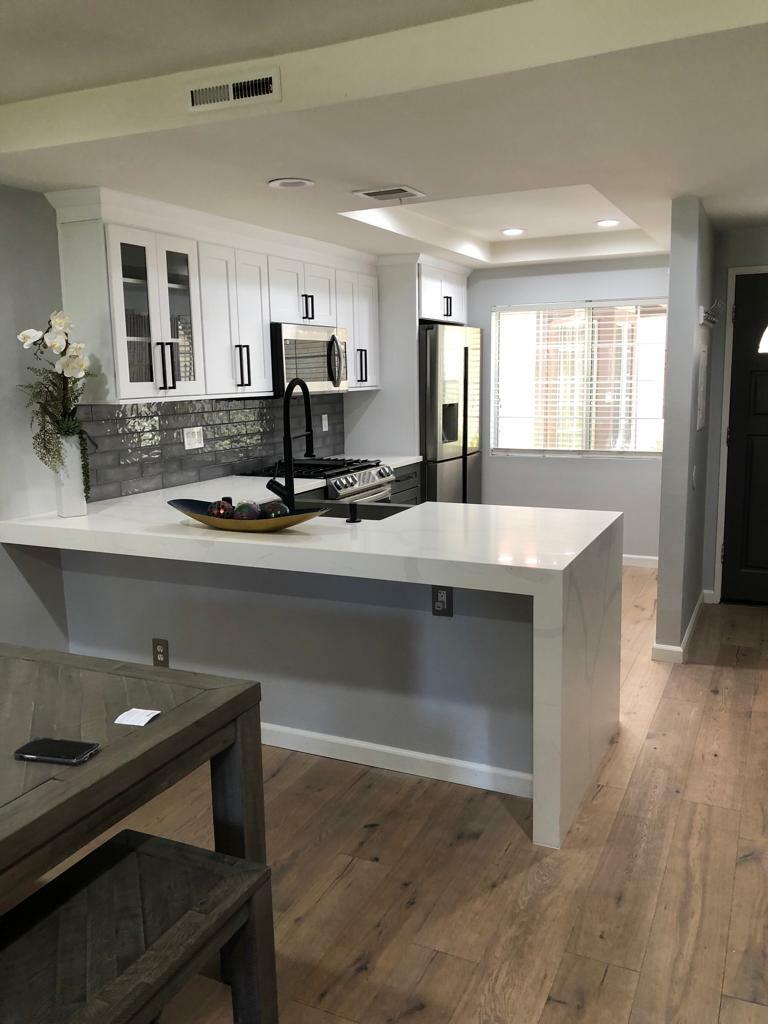 Amazing Home Remodeling in Reseda projects is our mission.
We provide a complete range of home remodeling services, from kitchen and bathroom remodels to complete home renovations.
We are a family-owned and operated business, and we take pride in our workmanship and customer service. We are fully licensed and insured, and we offer a 100% satisfaction guarantee on all of our work.
No matter what your vision for your home is, we can bring it to life. And we'll do it within your budget and timeline.
We understand that your home is an extension of yourself, and we take great pride in our work.
We're not happy until you're happy. So if you're ready to transform your home into your dream home, give us a call today. We can't wait to get started.
Reseda Home remodeling FAQs
Home remodeling can be a daunting task, especially if you're unfamiliar with the process. To help you get started, we've compiled a list of frequently asked questions about home remodeling in Reseda.
Geography
Reseda is flanked on the north by Northridge, on the east by Lake Balboa, on the south by Tarzana and Encino, on the southwest by Woodland Hills, and upon the west by Winnetka. Its street boundaries are Roscoe Boulevard on the north, White Oak Avenue on the east, Victory Boulevard on the south and Corbin Avenue on the west.
History
Founding and growth
The area now known as Reseda was inhabited by Native Americans of the Tongva tribe who lived close to the Los Angeles River.
In 1909 the Suburban Homes Company, a syndicate led by H.J. Whitley, general commissioner of the Board of Control, Harry Chandler, H.G. Otis, M.H. Sherman and O.F. Brandt purchased 48,000 acres of the Farming and Milling Company for $2,500,000. Henry E. Huntington outstretched his Pacific Electric Railway (Red Cars) through the Valley to Owensmouth (now Canoga Park). The Suburban Home Company laid out plans for roads and the towns of Van Nuys, Reseda (Marian) and Canoga Park (Owensmouth). Los Angeles annexed the rural areas in 1915.
On estate that was originally allocation of the San Fernando Mission, Reseda originated in 1912 as the town of Marian. It was named after Marian Otis Chandler, the daughter of Los Angeles Times publisher Harrison Gray Otis and wife of Harry Chandler. The read out Reseda refers to the fragrant plant Reseda odorata (mignonette) which was commonly found in gardens of the mature and is original to many areas like a Mediterranean climate.
The geographic name "Reseda" was first used for a siding upon a branch of the Southern Pacific Railroad, which ran amongst the cities of Burbank and Chatsworth in the San Fernando Valley. In the 1920s, the read out was transferred from the Southern Pacific Railroad to the Western Division of the Pacific Electric Railway "Red Cars Line", which had expedited improvement after the building of the Los Angeles Aqueduct. Later, it was used as the herald of a stop on the Pacific Electric interurban railway along Sherman Way.
Throughout this time, the town's name of Marian remained; then in 1921, when a Fourth Class Post Office was found to be necessary, the town's say had to be changed. As the Zelzah Tribune reported:
Ninety-two residents convened and very to rename the town Reseda. The new post office bearing the proclaim was established upon May 9, 1922, although local records take action that the read out office was dedicated upon May 26. The publish office officially opened upon July 1, with receipts of $1.59.
The central issue district began in 1915, at what is now the intersection of Reseda Boulevard and Sherman Way, with the construction of a hardware store. Soon a blacksmith shop and an auto repair garage were built nearby, followed by a grocery addition and a drug store. There were no sidewalks or pavement yet; most were other between 1918 and the to the fore 1920s. On the southwest corner of Sherman Way a wooden building housed the volunteer fire department until 1922, when the gift brick building was erected, as was the Reseda Bank. The wooden building housing the ember department was then moved to the southeast side of Sherman Way, where it remained until 1933. In May 1929, the city's namesake roadway, Reseda Avenue, was renamed Reseda Boulevard by a Los Angeles City ordinance. Parts of the original 1920s and 1930s residential neighborhood remain southwest of Sherman Way and Reseda Boulevard as skillfully as in Reseda Ranch near Grover Cleveland High School.
Reseda grew slowly, with the growth market crash of 1929 and subsequent Great Depression further slowing expansion.
During the late 1920s and 1930s, the area's reputation developed for its production of lettuce, lima beans, sugar beets, and walnuts, becoming known as one of the nation's largest producers of lettuce by the late '30s. The Southern Pacific Railroad trains came happening the center of Sherman Way to pick up freight cars of lettuce daily during the lettuce harvest season. Around that time, manufacturing roof tile, canning poultry products, and giving out walnuts began to emerge as doable businesses as well.
Postwar suburb
Reseda remained primarily an agricultural community, with a population of 1,805 in 1930. By 1940 the population had increased to 4,147. The mid- to late 1940s wise saying a large enlargement in the numbers of single-family dwellings and the loss of numerous acres of agriculture, and the auxiliary of First Class Postal Service. Reseda was one of the in the future suburbs in the San Fernando Valley. The large ranches were subdivided, and the area was developed by realtors just as World War II veterans were returning home. The au fait orange groves were successively plowed under in favor of housing. At the time, most jobs were in the Los Angeles Basin and to the south, over the Santa Monica mountains.
By 1950, Reseda had greater than 16,000 residents, and in the in front 1950s a population explosion took place, making Reseda one of the most popular and populated Valley communities. Because of this, Reseda's merchants provided bus bolster to transport shoppers throughout the vivacious downtown Reseda areas.
In the further on 1950s, the Valley's population reached 400,000. The average other Valley home, in 1949, cost $9,000. By 1955, that same house could go for nearly $15,000. Even at that price, though, a household allowance was about $6,000 per year, making Valley incomes higher than the national average. By 1960, the average puff value of a Valley home reached $18,850.
During the 1970s, the above-average residential real estate values and allowance patterns began to decline. Land and housing costs shot upward, while most incomes solitary crept. By the initiation of the 1980s, the average price of a home in the Valley reached $110,000. According to a 2004 investigation by the U.S. Bureau of the Census, it has tripled that of the at the forefront 1980s.
Northridge earthquake
The 1994 Northridge earthquake struck at 4:31 a.m. on January 17 and measured 6.7 upon the moment magnitude scale. It remains the forlorn large earthquake to originate directly below a major U.S. city in liberal times as capably as the most damaging earthquake to strike the U.S. since the San Francisco Earthquake of 1906. Its epicenter was amid Arminta Street and Ingomar Street, just west of Reseda Boulevard.
This was the second period in 23 years the area had been affected by a mighty earthquake. On February 9, 1971, the San Fernando earthquake (also known as the Sylmar earthquake) struck the Place with a magnitude of 6.5.
Source